Yamaha Music Education 2020 Online Concert Series
Yamaha Music Education 2020 Online Concert Series
In a year full of challenges, Yamaha Music Education's schools around Australia have remained resilient and consistent in their delivery of lessons. Now despite further ongoing challenges surrounding their Annual Group Keyboard Class Concerts, YME has successfully delivered its first ever series of online concerts to families currently learning in Victoria and the Chatswood area in New South Wales.
The events were held via YouTube Live and delivered across the weekend of the 5th and 6th of December. With over 400 students performing online and being watched by nearly 1000 people the events were a true success with many performers now being able to say that the first concert they ever performed in was one by Yamaha and its was online.
During the concerts families were taken on a magical journey through a world full of marching bears, shooting stars and buzzing bees. Where the order of the day is fun and joy the concerts were a resounding success.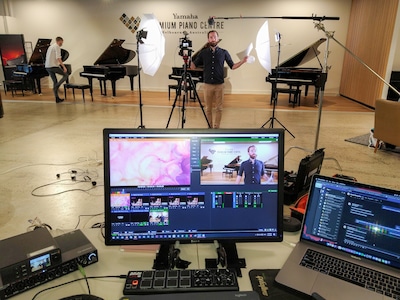 Yamaha Music Education 2020 Online Concert Series