AUX Media Group Upgrades for Future and Online Events with Yamaha
AUX Media Group Upgrades for Future and Online Events with Yamaha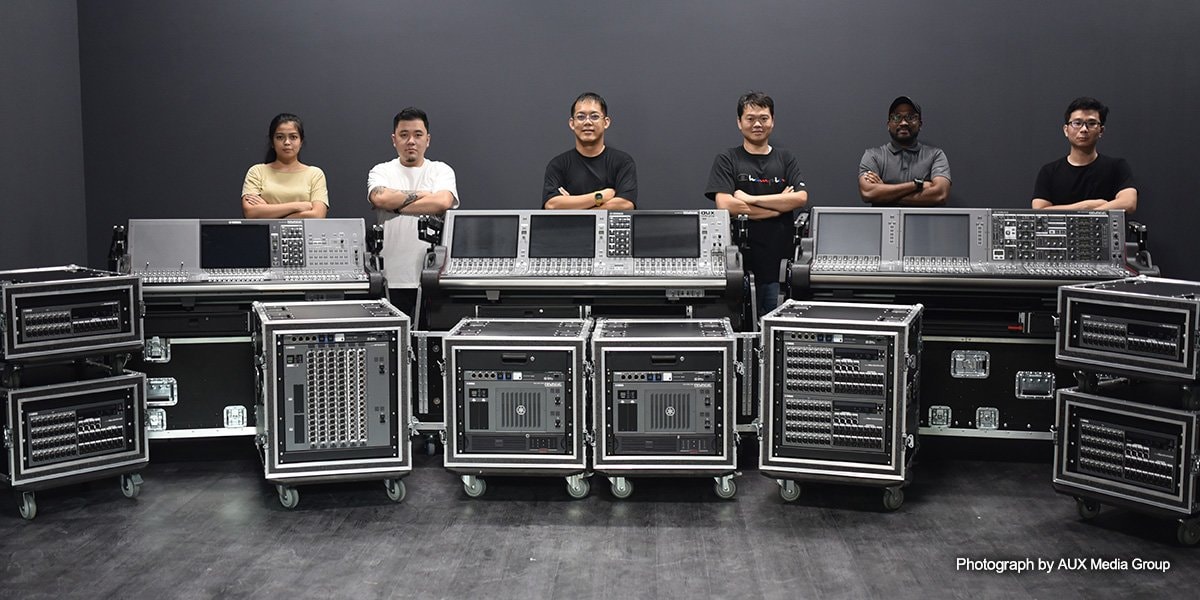 Following discussions with Yamaha Music Asia earlier this year, AUX Media Group has taken delivery of a full digital mixing ecosystem for its future live event and virtual requirements. The RIVAGE PM system comprises of CSD-R7, CS-R5 and CS-R3 control surfaces paired with the new DSP-RX DSP engine. In terms of inputs and outputs, the RPio622 is fitted with 64-in/32-out and Rio3224-D2 and Rio1608-D2 I/O racks. The entire package combines to create Singapore's first XR "extended reality" studio.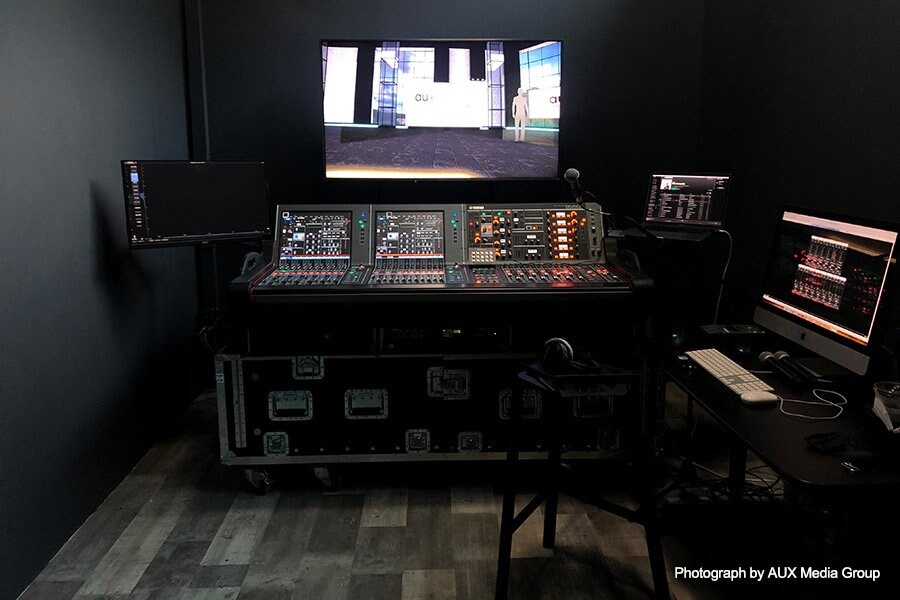 Inserted with SWP2-10SMF switches and HY144-D-SRC audio interface cards, all three consoles connect to the racks seamlessly over a 96kHz Dante network for handling up to 144 input and 144 output channels. The addition of Yamaha HY256-TL-SMF digital I/O cards provides a secondary TWINLANe audio network protocol for accommodating up to 256 simultaneous I/O channels. Onboard sample rate conversion allows interconnection between devices operating at different sampling rates.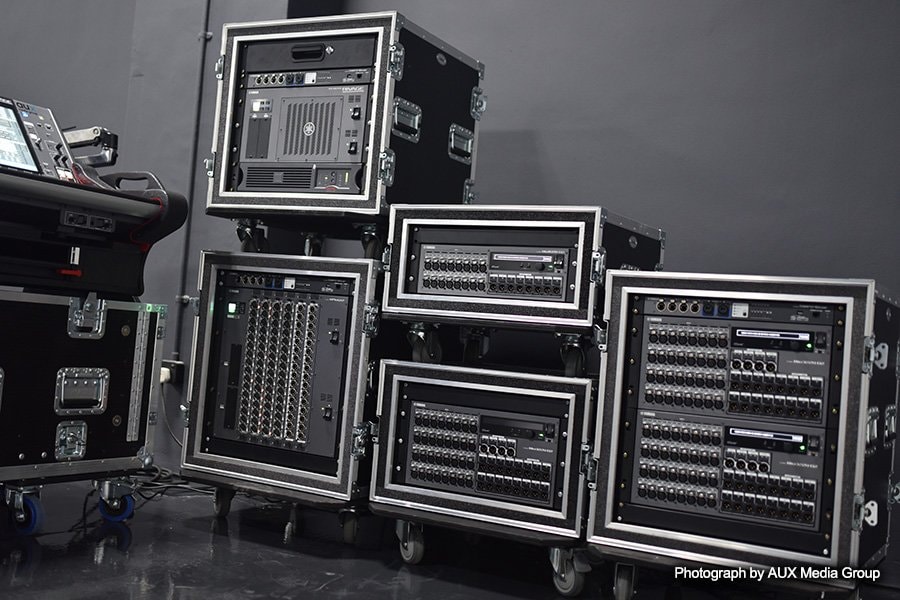 Founded in 2002, AUX Media Group was an early adopter of Yamaha's small format 01V console when mixing local band showcases and events. With growing word of mouth referrals in Singapore, the Kallang-based outfit accrued many government agency and corporate accounts for hosting celebrations, showcasing national campaigns and promoting events such as the Night Festival. Its technically certified in-house production crew work closely with clientele including Design Singapore, National Arts Council, Nanyang Technological University, Nexus, SMU and Straits Times, and the company is a preferred rental partner of Yamaha Music Asia.
Several factors combined in AUX Media Group's decision to upgrade with RIVAGE PM systems. "Full technical support, local backup, reliability and ease of use are crucial needs in our everyday business," explains owner and executive producer, Chyi Kei (CK) Choong. "This is where Yamaha really score bonus points as they provide much-needed peace of mind. These three mixing consoles provide us with flexibility, performance and expandability that will take us to the next level. Like the RIVAGE PM7, the RIVAGE PM5 and RIVAGE PM3 offer direct compatibility with Yamaha's TWINLANe and Audinate's Dante networks. They're lightweight and portable, promoting quicker setups. With features such as single-mode optical fibre connection it's virtually plug-and-play, providing us with more networking possibilities."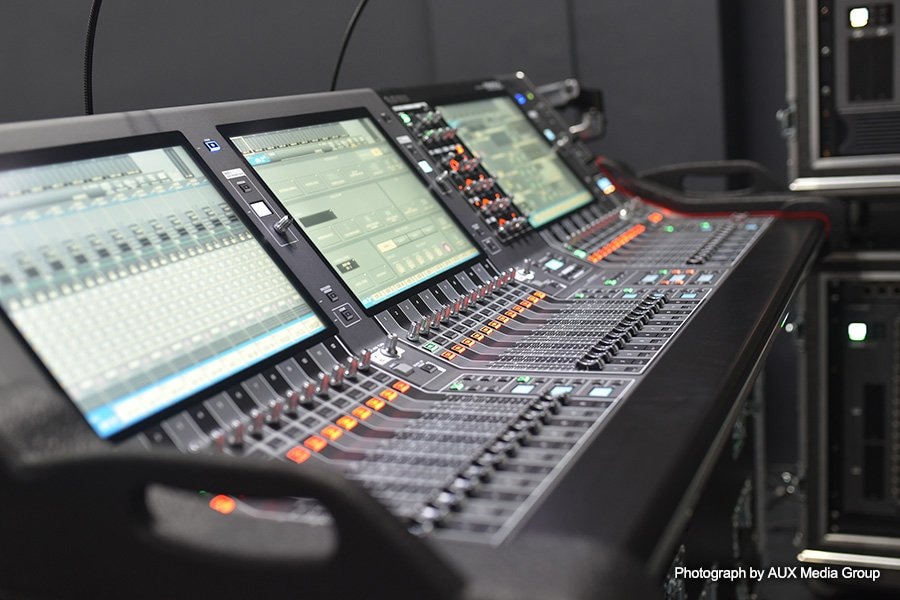 Ensuring consistency, the RIVAGE PM systems incorporate the same DSP engines, I/O racks and firmware, while the Dual Console function makes it possible to use a second control surface as a sidecar. The commonality of fader configuration ensures the same layout can be maintained when using each of the three control surfaces, and the combination of touch screens and selected channel controls provide intuitive operation. Both the CS-R5 and CS-R3 consoles feature single and triple 15-inch extra bright, capacitive touchscreens for daylight operation with a condensed selected channel section.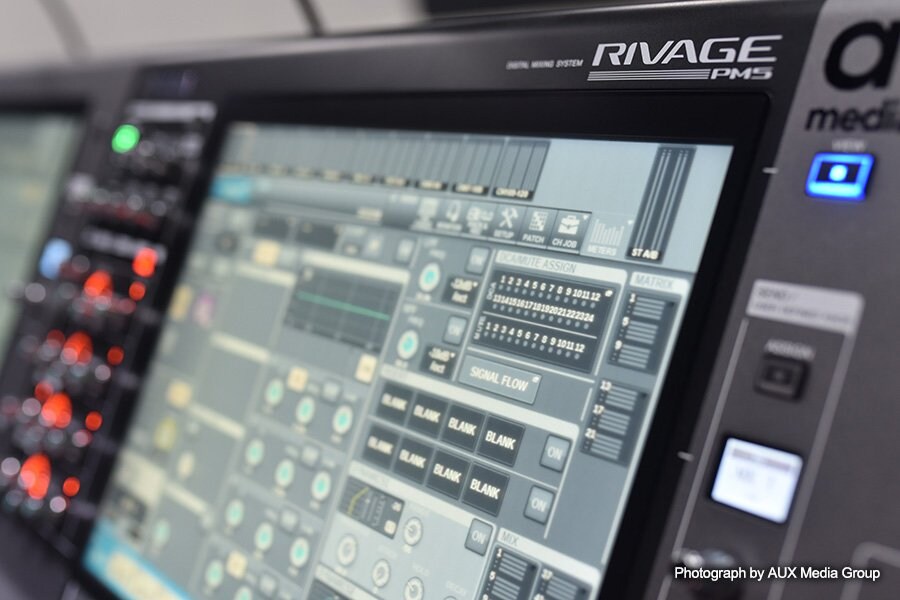 Having successfully navigated the SARS pandemic in its infancy, the production company has faced greater challenges during Covid-19. "We were a lot smaller back in 2003 and our overheads were very low in comparison," says Choong. "It's been harder to navigate our way through the Singaporean Circuit Breaker lockdown, but the Yamaha RIVAGE PM consoles are playing a significant role in a newly created immersive studio setup." With three spacious, acoustically treated rooms within its 2,000m2 premises, the event organizer is now fully equipped to host and stream hybrid live events. "With social distancing mandates continuing to be in effect, our clients need to host their events in the virtual world. With our RIVAGE PM ecosystem, we can offer this service and it gives us a distinct edge in the market."
Article contributed by ProAVL Asia
AUX Media Group Upgrades for Future and Online Events with Yamaha