Yamaha Music Australia & MPavilion Presents Free Public Events Featuring Spatial Audio
Yamaha Music Australia & MPavilion Presents Free Public Events Featuring Spatial Audio
As part of a concerted effort to demystify spatial audio and the world of new possibilities that it offers artists, architects, consultants and sound designers Yamaha Music Australia will present two free events at MPavilion on Friday Feb 1st and Sunday Feb 3rd 2019.
The Friday Feb 1st event (starting at 4:30pm) is primarily aimed at architects, sound designers, consultants and audio professionals and will explore the myriad applications that spatial audio technologies offer as the processing software and hardware becomes more affordable. Live performance, active architecture and soundscapes for the built environment will be explored.
Then, on Sunday Feb 3rd from 1pm a custom wave-field synthesis rig built by Yamaha Music Australia will provide the canvas for some of Australia's most respected musicians & performers to explore the new possibilities that 'Space and Sometimes Movement' offers. The genres represented on Sunday's line-up range from chamber orchestra through to jazz trio, electro glitch-funk and beyond with a lineup featuring Spoonbill, Cookin' on 3 Burners, New Palm Court Orchestra, Lisa Greenaway, Philip Brophy, OK-EG and two4k plus Melbourne's favourite utility kinetic insect, UKI.
The custom audio rig built for these MPavilon events demonstrates how accessible a spatial audio system can be using off-the-shelf components. The system combines Yamaha's DZR10-D active loudspeakers and MRX7-D processing with a highly-developed open-source software suite to provide real-time wave-field synthesis spatial rendering.
Like all MPavilion events, both of these events are free and open to the public although capacity is limited. Registration for the Friday 1st Feb 4:30pm event is encouraged so please RSVP at
Location
MPavllion – Queen Victoria Gardens, St Kilda Rd Melbourne (opposite NGV)
Line-up for Sunday 3rd Feb (1pm – 6pm)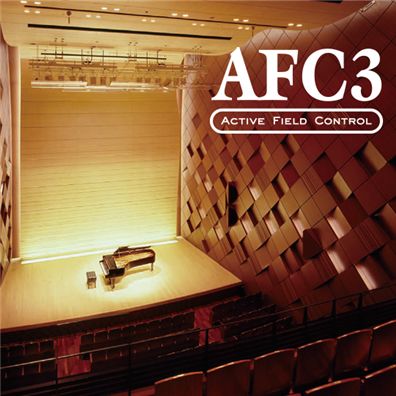 Active Field Control (AFC) is an acoustic conditioning system designed to adjust and enhance the architectural acoustic characteristics of facilities
Yamaha Music Australia & MPavilion Presents Free Public Events Featuring Spatial Audio