YAMAHA on THE BLOCK - Kerrie and Spence's Secret Weapon – a DGC1 'Enspire' Yamaha Disklavier.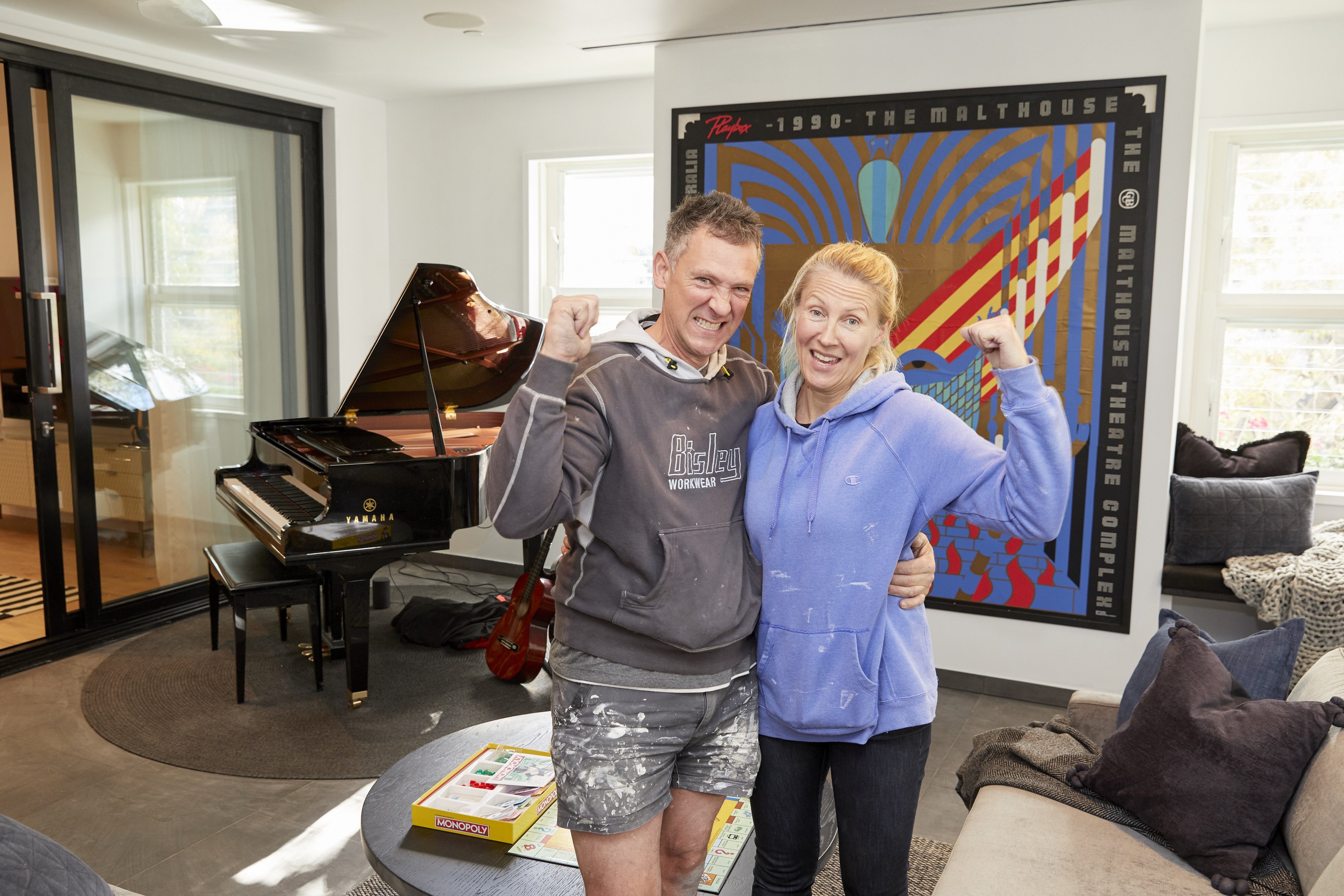 YAMAHA on THE BLOCK - Kerrie and Spence's Secret Weapon – a DGC1 'Enspire' Yamaha Disklavier.
"This states high luxury, high expense and a beautiful lifestyle" - Darren
- Congratulations on completing Season 14 of The Block! The show finished on a musical note, courtesy of your styling choices for the Terrace. Do either of you have a musical background?
Actually neither of us have a musical background. I really wanted to play the sax when I was at school but my parents couldn't afford the lessons.
- Do you have a similar taste in music?
We do enjoy listening to the same music when we're together but we also enjoy different music when we're apart or in our own cars. Kerrie likes daggy 80's, opera and classical. I like 90's dance, house, boy bands and Robbie Williams!
- The very last room to be revealed in Season 14 was your Terrace in the Challenge Apartment. Where did you get the idea to use a piano?
We wanted to go all out in the challenge apartment. The concept was to do a music room so choosing a piano was a must, but being The Block we had a budget to work to. A good friend mentioned to us about Yamaha - their pianos are unbelievably stunning so we visited the Yamaha Premium Piano Centre to check them out.
- What interested you specifically in the Yamaha Disklavier?
The Yamaha Disklavier was perfect as it's app controlled and can play itself. Even better was its integration with Amazon Alexa voice control and the incredible functions it had.
- You kept the piano a secret (as best you could!). How did you go about that/what were the challenges, and what was the reaction of the other contestants?
Keeping the secret was easy as everyone was under the pump and in their own world about getting their own jobs done. When they found out they loved it.
- Although it's not an obvious choice to put a piano on a 'terrace', the judges were impressed (scoring 28.5/30) and seemed instantly at home sipping wine and singing along with the piano. Is it really a terrace, and how do you intend for this space to be used?
We treated this room as a multi-purpose room and a room you can close yourself off in. A room you can people-watch from the front bar, a room you can sit at the window seat and read and a room you can watch movies in. Most of all a room to play music in.
- What if the ultimate winners don't play piano?
If the winners of the apartment don't play piano we will come over and pick it up and take it home, we would love to have one at home!
- So… what's next for the two of you?
We're hoping once things get back to normal we can find a block of land so we can build a new house in Barossa and put in our own music room