Yamaha Awards Coomealla High School $50K Great Start Grant
Yamaha Awards Coomealla High School $50K Great Start Grant
Coomealla High School was the 2018 recipient of the $50,000 Yamaha Great Start Grant and to celebrate their win and launch the new era of music at Coomealla High School, Dami Im, X Factor winner and Eurovision star visited the school and performed on their basketball court!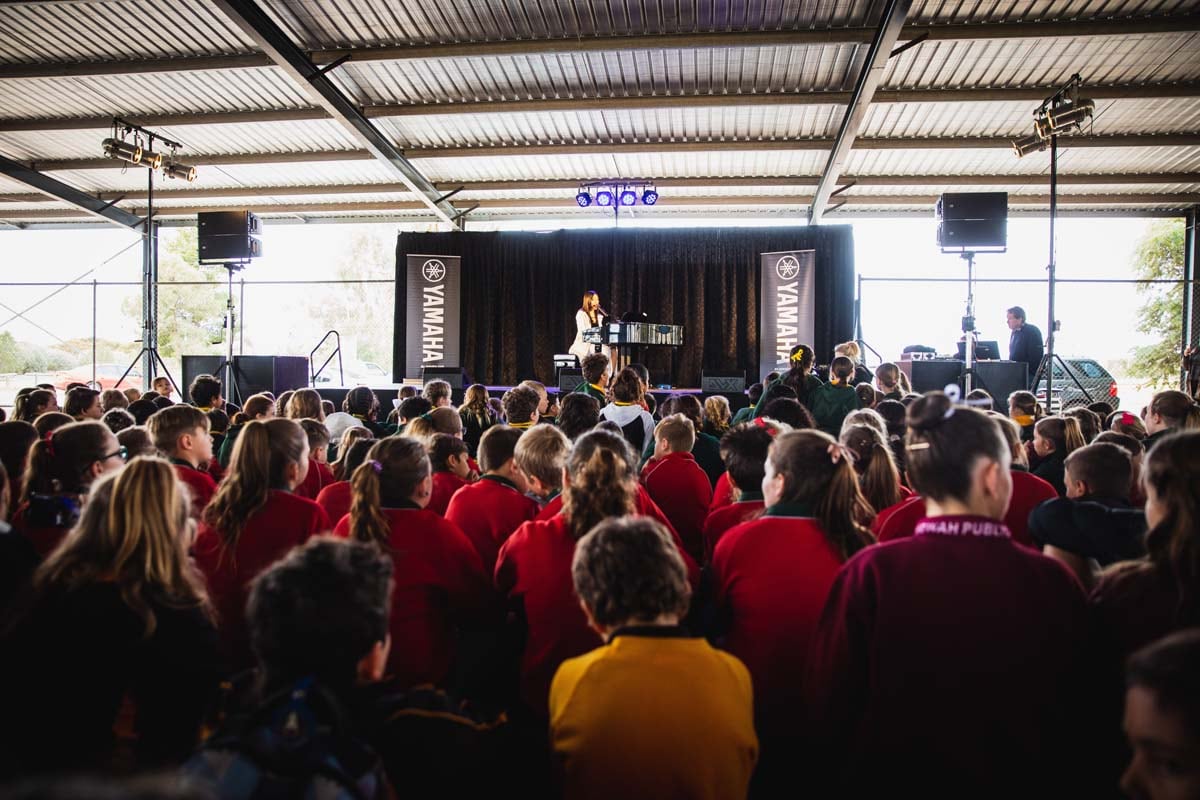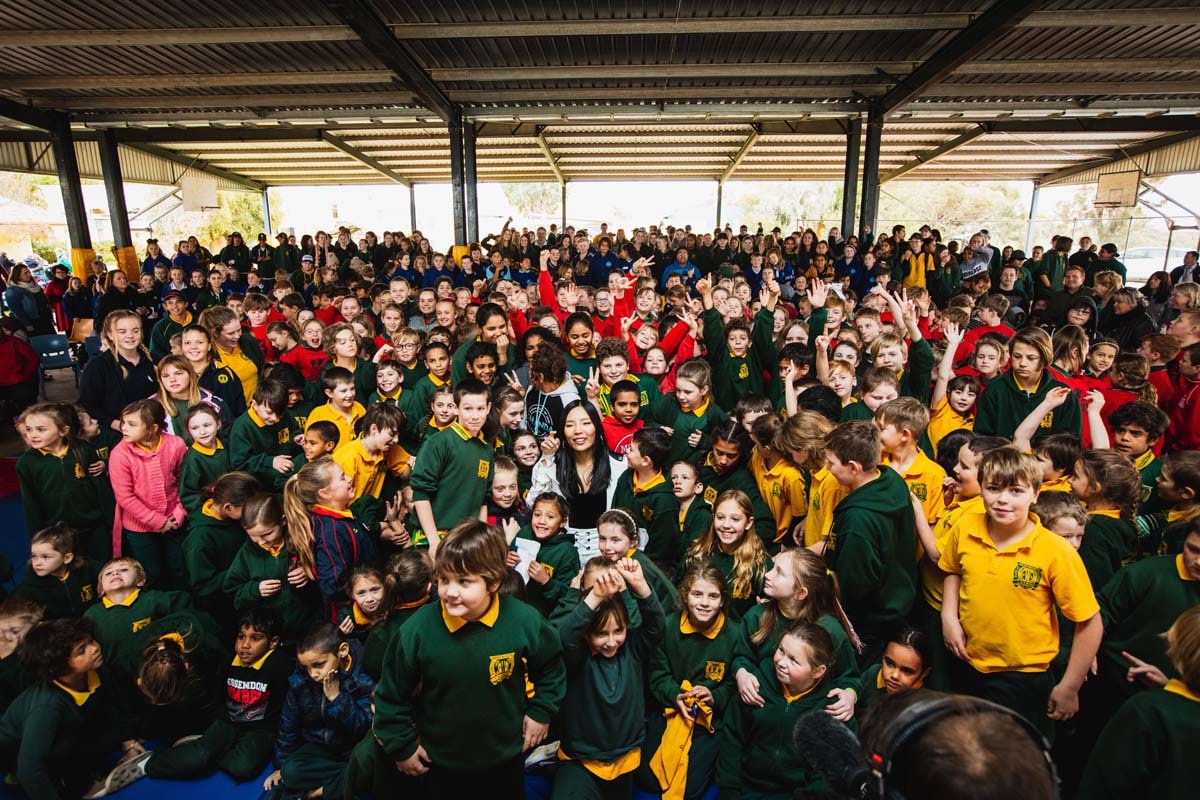 The private concert welcomed around 800 people from across 6 regional schools and was a major musical moment for the school community who have never had such a star perform in their small town. In addition to the exclusive concert, this Dareton school received $45,000 worth of Yamaha instruments and music equipment including an electric drum kit, a digital grand piano and a digital audio workstation, to play, perform and record on. This was followed up with professional training for staff on how to get the most out of the gear in the classroom.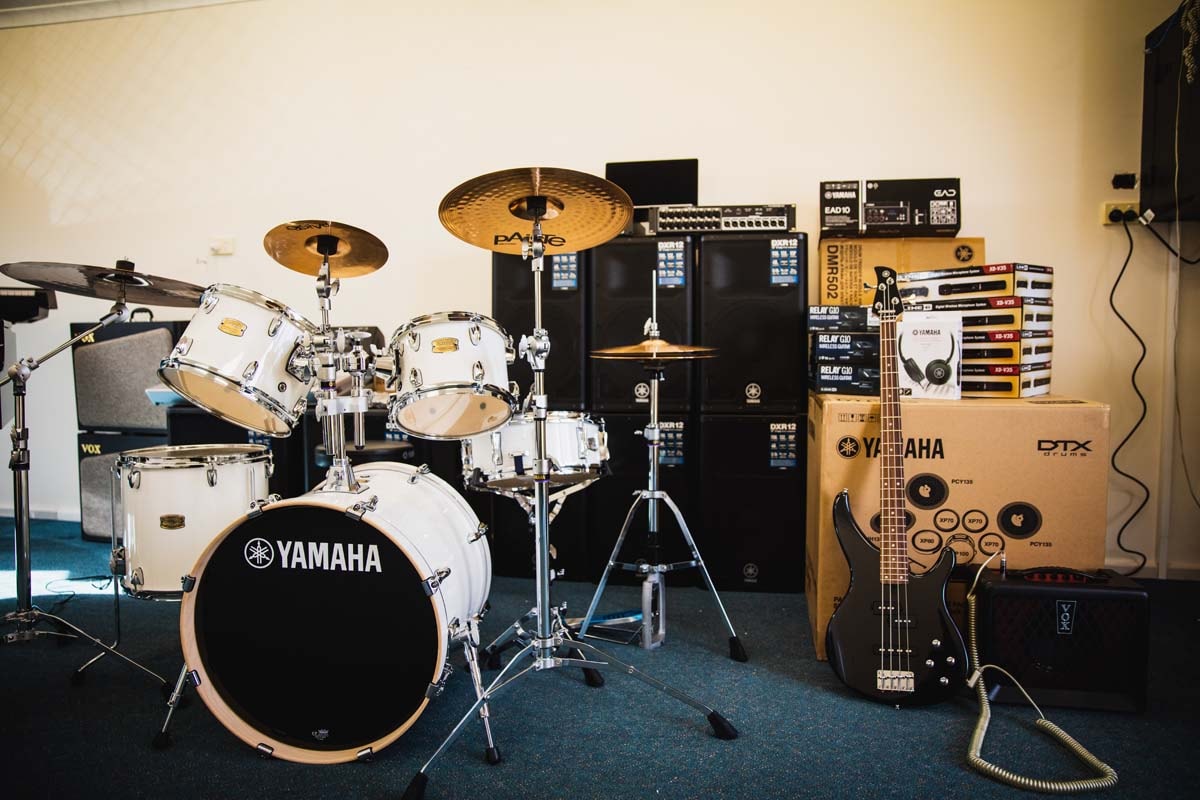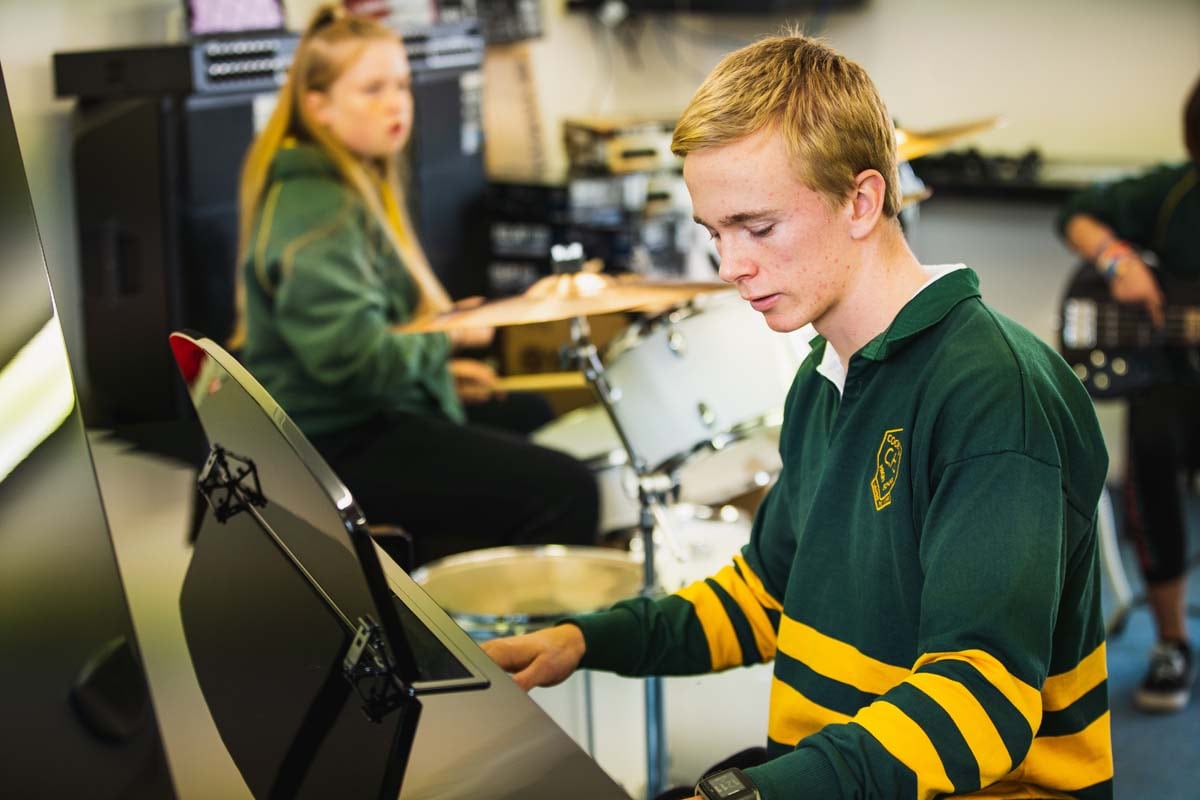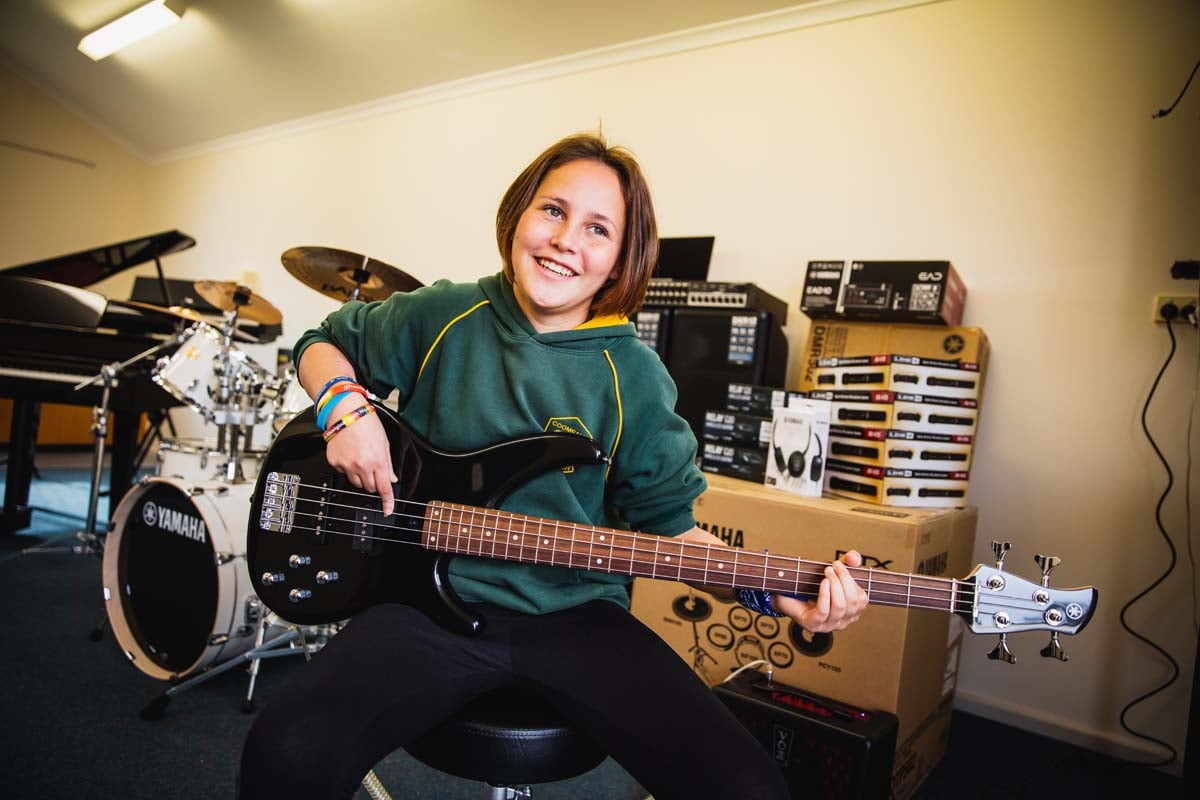 Coomealla High School Principal, Stephen Harper said "the Yamaha Great Start Grant and Dami's concert is an amazing gift to not only our school but to our community. As regional school, having Dami perform here is a once in a lifetime experience for us. Her passion for music will no doubt inspire more students to pursue their musical dreams. And now, thanks to Yamaha, we have the equipment to support them."
The Great Start Grant supports both Yamaha's own education advocacy program 'Off to a Great Start' and the Australian Music Association's national ambition to engage more young people in music making. "It was clear from Coomealla's application that they had passion and commitment to getting a strong music program off the ground but had limited resources to do so. Yamaha is proud to be making a tangible difference to students' learning, helping to make music a priority at the school and help transform the school into a community music hub," says Jaclyn Williams, Yamaha Brand Manager.
For more information about the Great Start Grant visit:
Yamaha Awards Coomealla High School $50K Great Start Grant