"VXL Series" Ultra-slim Line Array Deliver Refined sound while Blending Beautifully with Any Décor
"VXL Series" Ultra-slim Line Array Deliver Refined sound while Blending Beautifully with Any Décor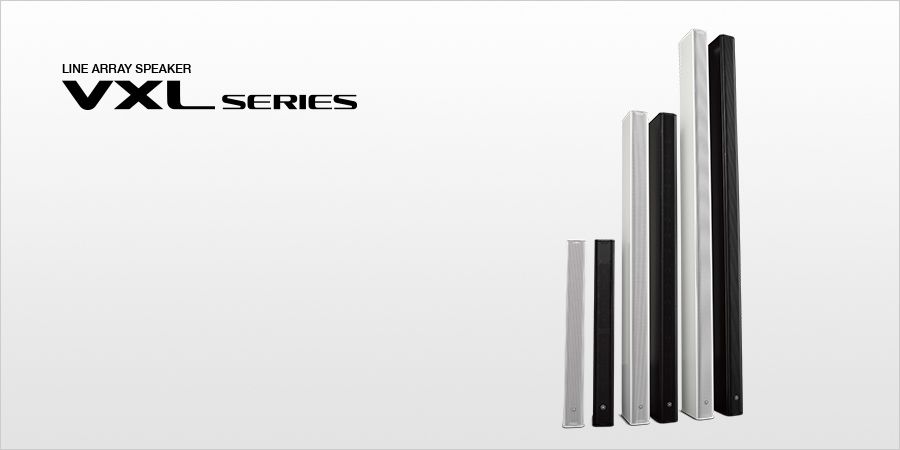 Speaker systems for commercial spaces must not only deliver high sonic quality, but they must also blend effortlessly with the architecture and interior décor. VXL series line array speaker systems satisfy both of these requirements to a high degree.
Slim cabinets that are only 54 millimeters wide blend beautifully with any interior while providing top-quality sound for speech, as well as full-range frequency response with extended lows that is so vital to satisfying music reproduction.
High-performance drivers with neodymium magnets are arranged vertically to create a line source that achieves outstanding projection. This configuration is particularly advantageous in corporate conference rooms, lecture halls, shopping malls, and other applications where clear speech must be delivered in a limited space.
The VXL series lineup includes six models of varying size and color, accommodating a wide range of applications. A range of optional hardware is available for flexible installation.
Outstanding Sound from Slim Cabinets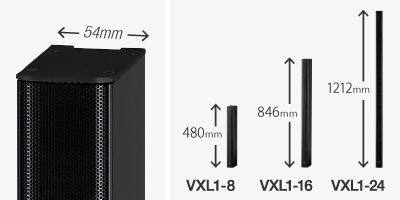 The 1.5" full-range drivers used in the VXL series have been painstakingly designed and tuned with neodymium magnets and top-quality materials throughout, resulting in excellent full-range response from cabinets that are only 54 millimeters wide. Accurate reproduction from smooth highs to opulent lows makes them ideal for speech as well as music.
Adaptable to a Diverse Range of Applications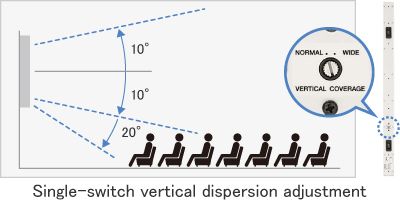 A rear-panel switch allows vertical dispersion to be set to 20° (10° up and 10° down) or 40° (10° up and 30° down).* Sound pressure level and coverage can be further adjusted as required by combining models with different numbers of driver units, expanding the range of potential applications. An IP35 water and dust resistance rating makes the VXL series suitable for outdoor use too.
* VXL1-8 vertical dispersion is fixed at 40° (10° up and 30° down).
* Preliminary specifications
Flexible Installation Options
In addition to the supplied wall-mount brackets, a comprehensive range of optional hardware is available for convenient system mounting and setup in just about any environment. The WMB-L1B and WMB-L1W wall mount brackets feature vertical and horizontal angle adjustment capability, the VCB-L1 bracket allows vertical speaker coupling, the HCB-L1 bracket allows horizontal speaker coupling, and the VCSB-L1B and VCSB-L1W brackets allow vertical speaker coupling with downward angle adjustment capability. ST-L1B and ST-L1W speaker transformers are available for high-impedance systems.

"VXL Series" Ultra-slim Line Array Deliver Refined sound while Blending Beautifully with Any Décor