International Collaboration Enthrals Sydney Audience
Sydney's most revered jazz venue, Venue 505, hosted a unique evening with Yamaha Artists Wycliffe Gordon (USA) and Horns of Leroy (Aus.) in conjunction with Engadine Music.
Wycliffe Gordon is one of the world's most celebrated jazz musicians, and during the evening he proved why. Equally adept as a trombonist, trumpeter, and vocalist, Wycliffe stunned the audience with his versatility, authenticity, and blistering sound. In combination with Melbourne New Orleans-inspired brass outfit Horns of Leroy, this event was truly unique for Australian audiences.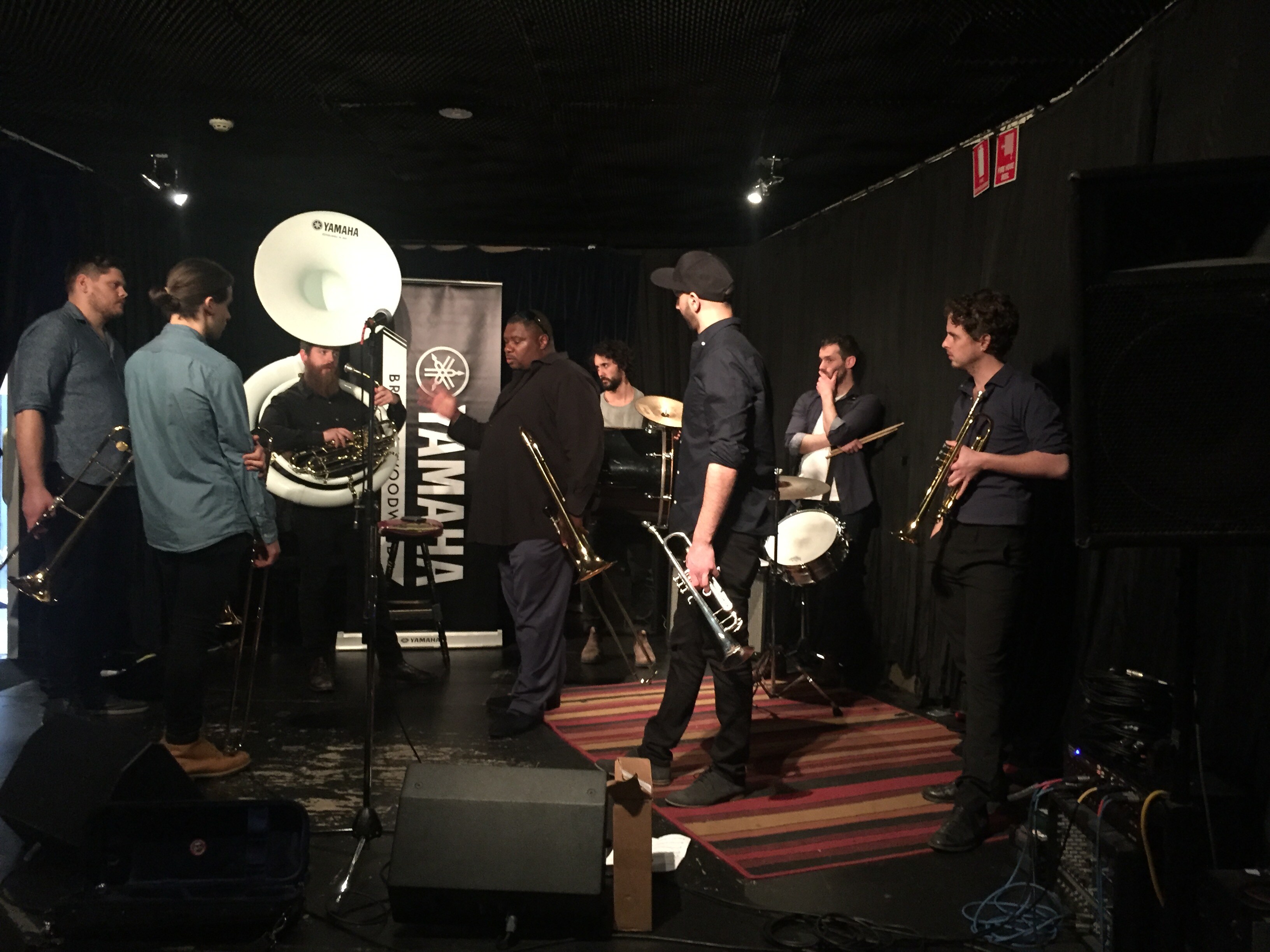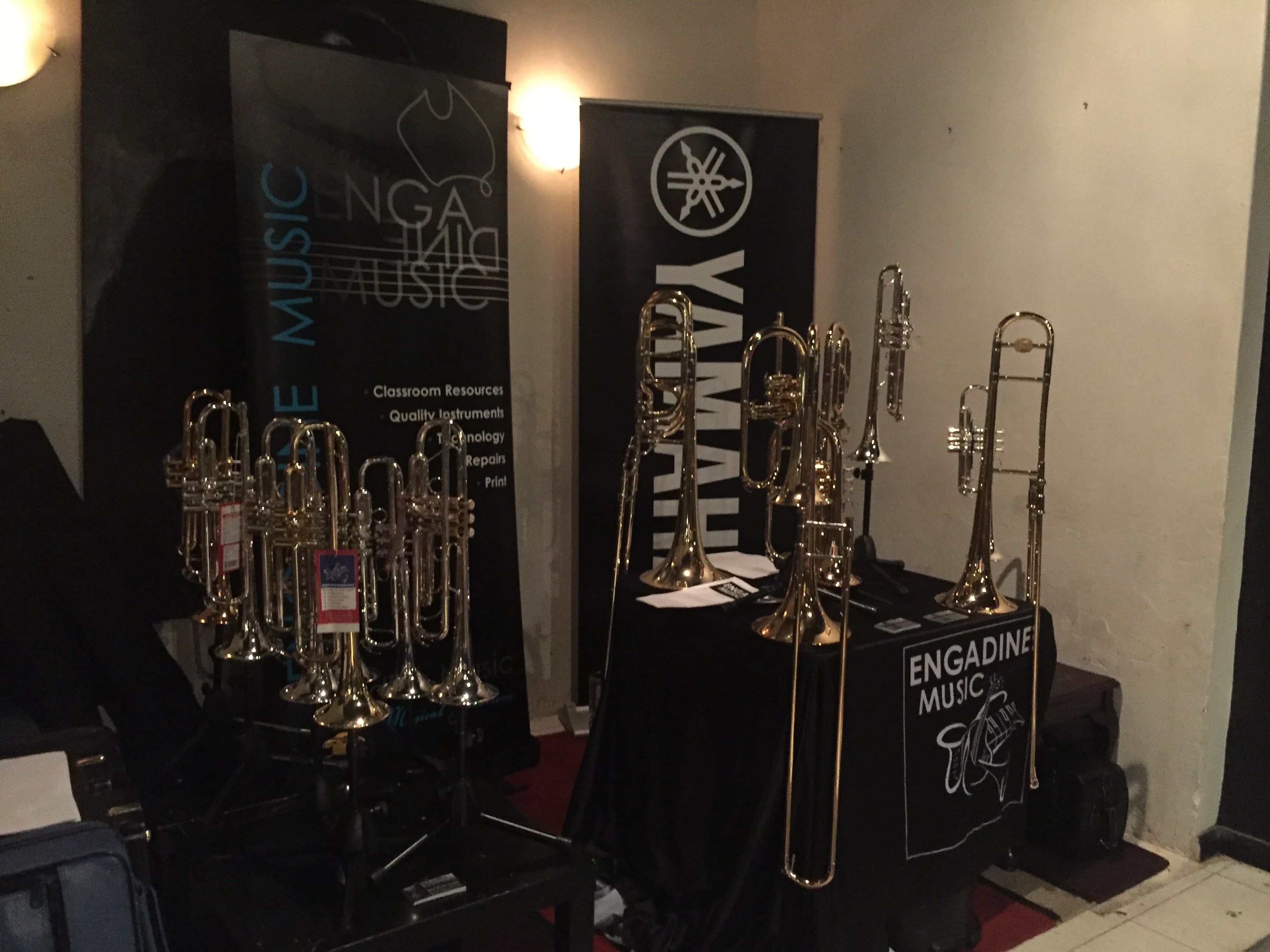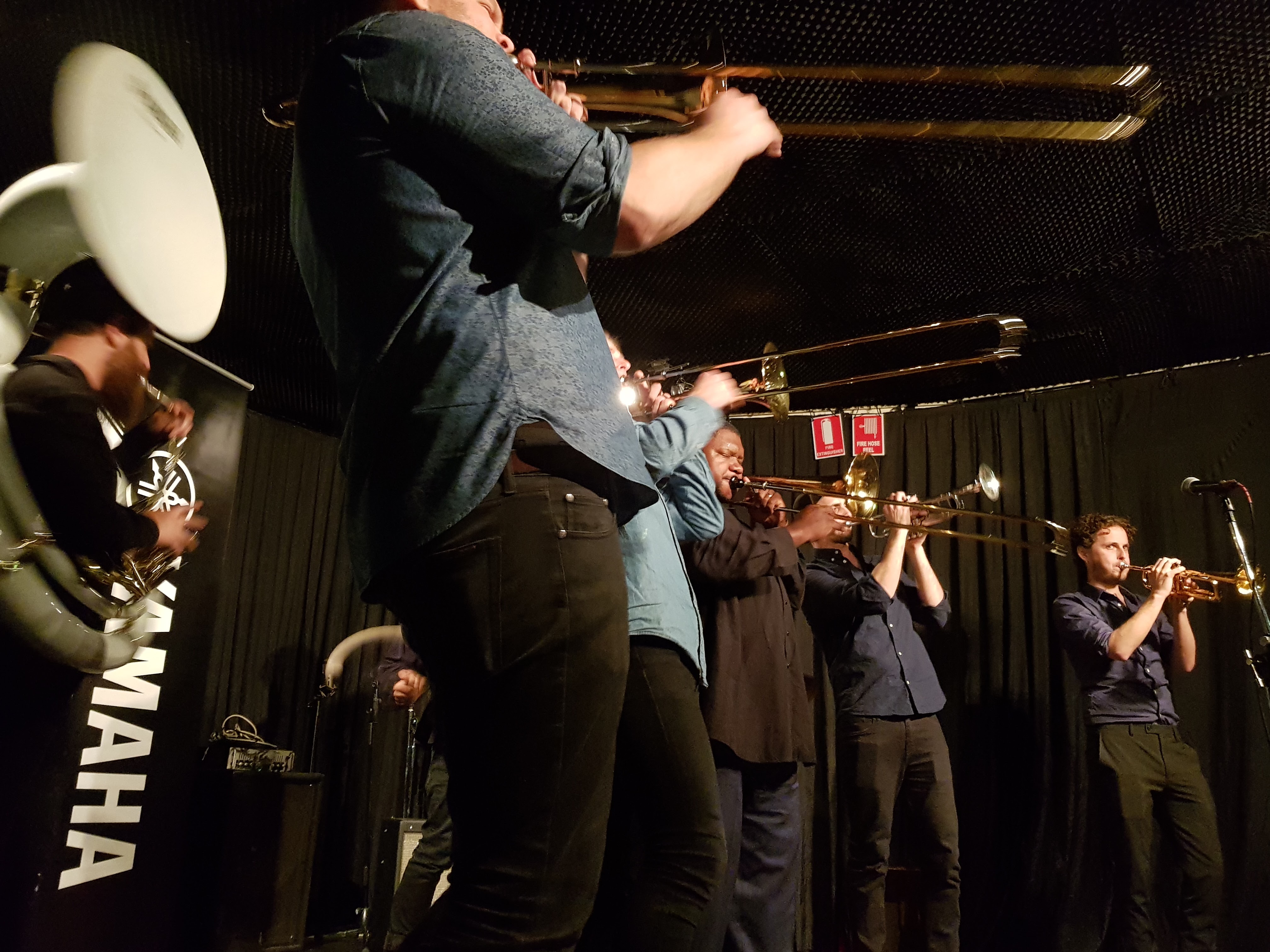 The evening began with a couple of classic standards, "Going To Mardi Gras" and "Bourbon Street Parade" before leader of Horns of Leroy, Travis Woods, led and interview with Wycliffe about his career, his practice routine, and his inspirations as a musician. They continued with more classics before answering questions from the audience. Wycliffe provided insightful commentary on his identity as a musician;
"I don't identify myself as a jazz musician," Wycliffe said, "even though that's [the genre] I might be most synonymous with. I'm just 'a musician'; I write for concert band, I play electric bass…"
As trombonists Nick Pietsch and Chris Vizard began the final tune, there was an overwhelming uplift, even as the close of the show began. "Do Whatcha Wanna" kicked off in emphatic fashion with great encouragement to get up on the floor and dance. A rowdy applause at the end capped off an evening of delight with one of Australia's own fantastic Yamaha Artists and an international sensation.