Music Therapy Donation for The Royal Children's Hospital
Music Therapy Donation for The Royal Children's Hospital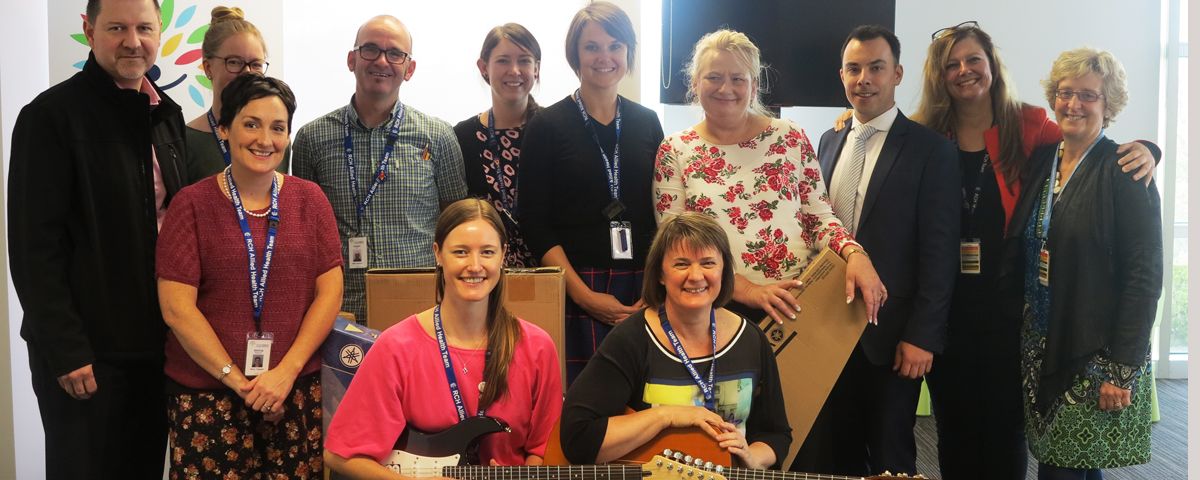 During February, staff from Yamaha Music Australia presented an in-kind donation of musical instruments including guitars, keyboards and electronic drum kits, with a total combined value of $3500 to Music Therapy at The Royal Children's Hospital, Melbourne (RCH).
The donation was presented by Johanna Scholes and Cameron Tait on behalf of Yamaha Music Australia to Sue Hunt, Chief Executive Officer of the RCH Foundation and Beth Dunn, Manager of RCH Music Therapy.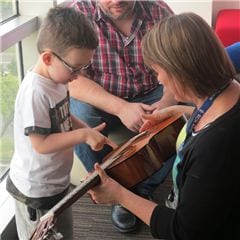 Yamaha has been a long-time supporter of "Opera in The Roses, a charity luncheon for the RCH Newborn Intensive Care Unit held at Dame Elisabeth Murdoch's beloved Cruden Farm. With the cessation of this event, Yamaha has redirected its support to Music Therapy.
At the RCH, Music Therapy gives children the opportunity to express themselves and use music to overcome various challenges. Music Therapy can advance their physical as well as mental health, including key motor skills, emotional development, social skills and all-round quality of life. Yamaha's contribution has given Music Therapy an opportunity to upgrade their ageing equipment, allowing the children to experience some of the latest Yamaha instruments and providing valuable assets for the future.
"We would like to thank Yamaha for their generous support. As a music business, Yamaha understands that the shared experience of music can bring so much enjoyment. It can be a simple moment of relief, understanding or happiness in the extraordinary journey through hospital care. It need not be bound by language, cognitive capability, or medical condition. Live music-making contributes to the well-being of patients by drawing on pre-existing healthy aspects of self, supporting their coping and building experiences which counter-balance the trauma or tedium of acute health care. A child or young person can immediately engage with music-making; it's a great 'hook' - and, once engaged, the music therapist uses the impact of music to support health outcomes," said Beth.
Yamaha stands by its company vision of supporting others through "Sharing Passion and Performance" and is proud to share this expertise gained from devotion to sound and music.
Music Therapy Donation for The Royal Children's Hospital