Yamaha and Kool Skools deliver unforgettable recording experience for students
In partnership with Kool Skools, Yamaha Music Australia has helped provide professional recording experience for Secondary School Students. Below is an account from a student that recently participated in the program
With the Kool Skools Project underway, Yamaha has generously allowed the Glen Waverley Secondary College Latin Band and Rock Band "False Truth" to record at Studio 52, which is arguably one of the most valuable experience of a student's life
The first moments were luxurious, as we met face to face with the warmest welcome from Trevor Carter, the lead sound engineer at Studio 52, as well as the studio director Paul Higgins, who helped record with the Latin Band. The experience was phenomenal; one which we had never experienced before. Alongside the luxury of using high-quality recording equipment and excellent recording rooms, working with both sound engineers was our greatest reward. As a member of our band, False Truth, working with Trevor was one of the best experiences. Being able to communicate with him effectively in creating our original songs, and visualizing how we wanted each individual part to be expressed really allowed us to produce a final product we are proud of. The dedication both sound engineers had to produce what we visualized, and their passion for music production really inspired all of us to enter the Kool Skools project with confidence, and to continue music even after high school.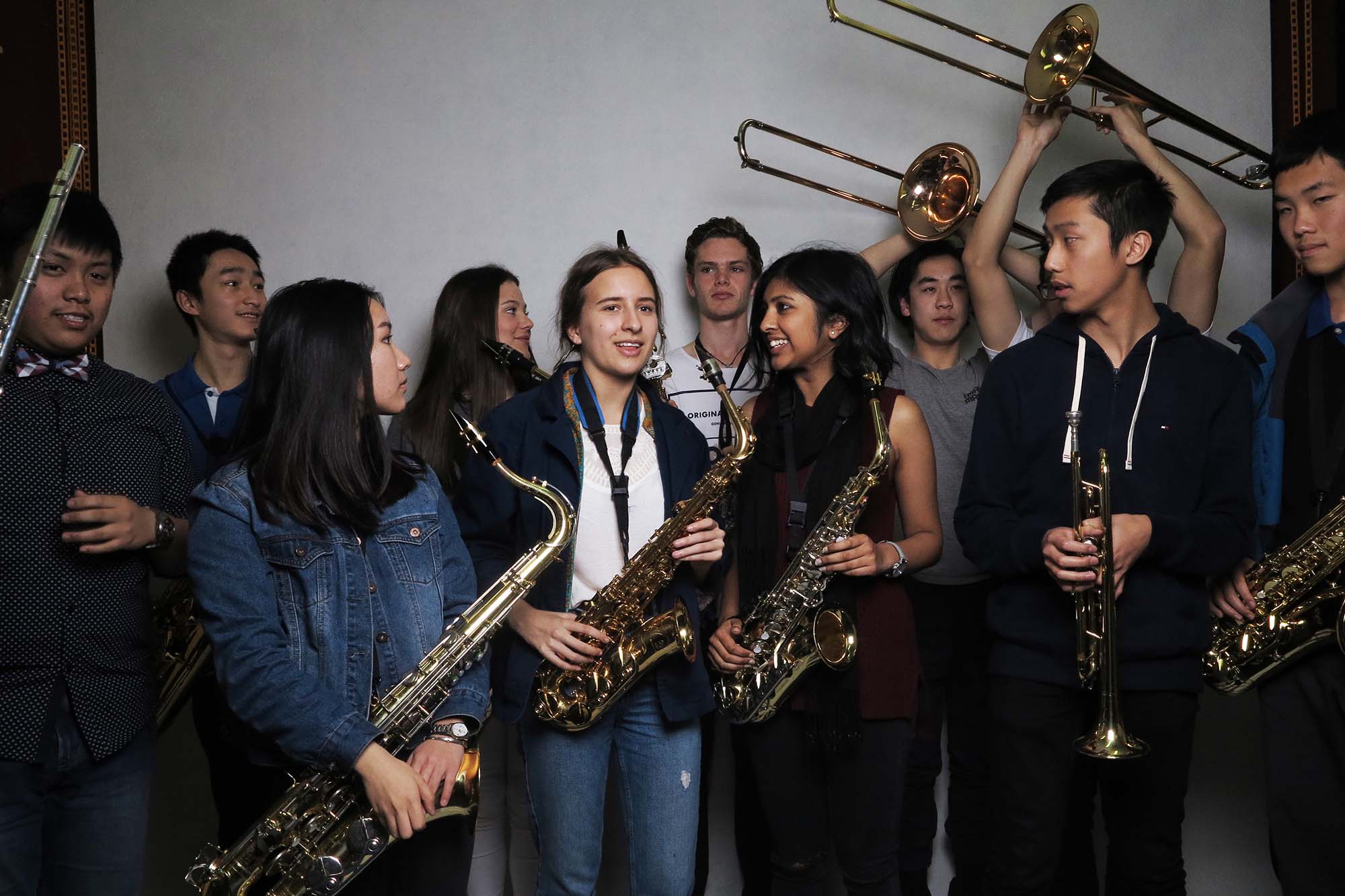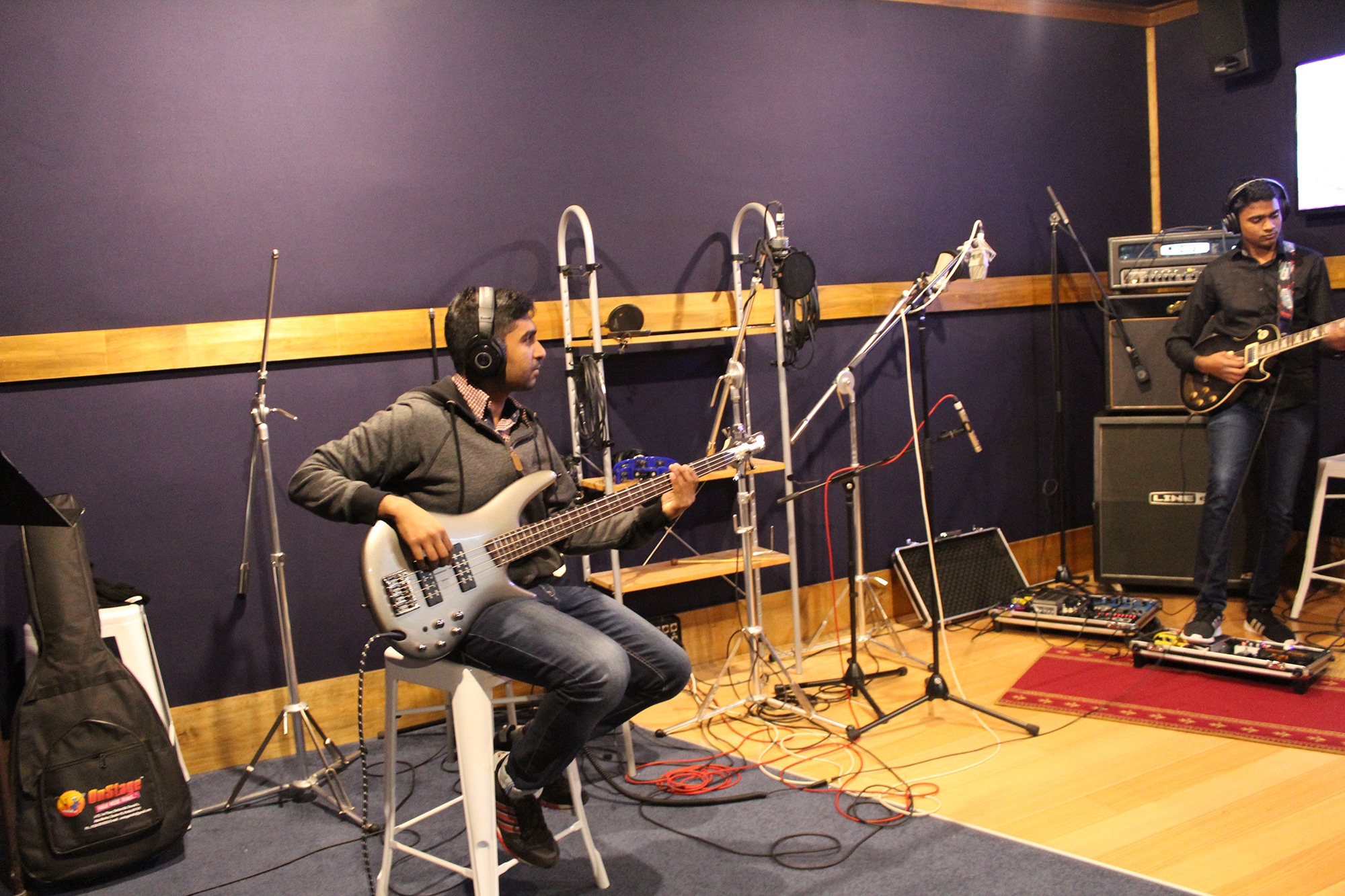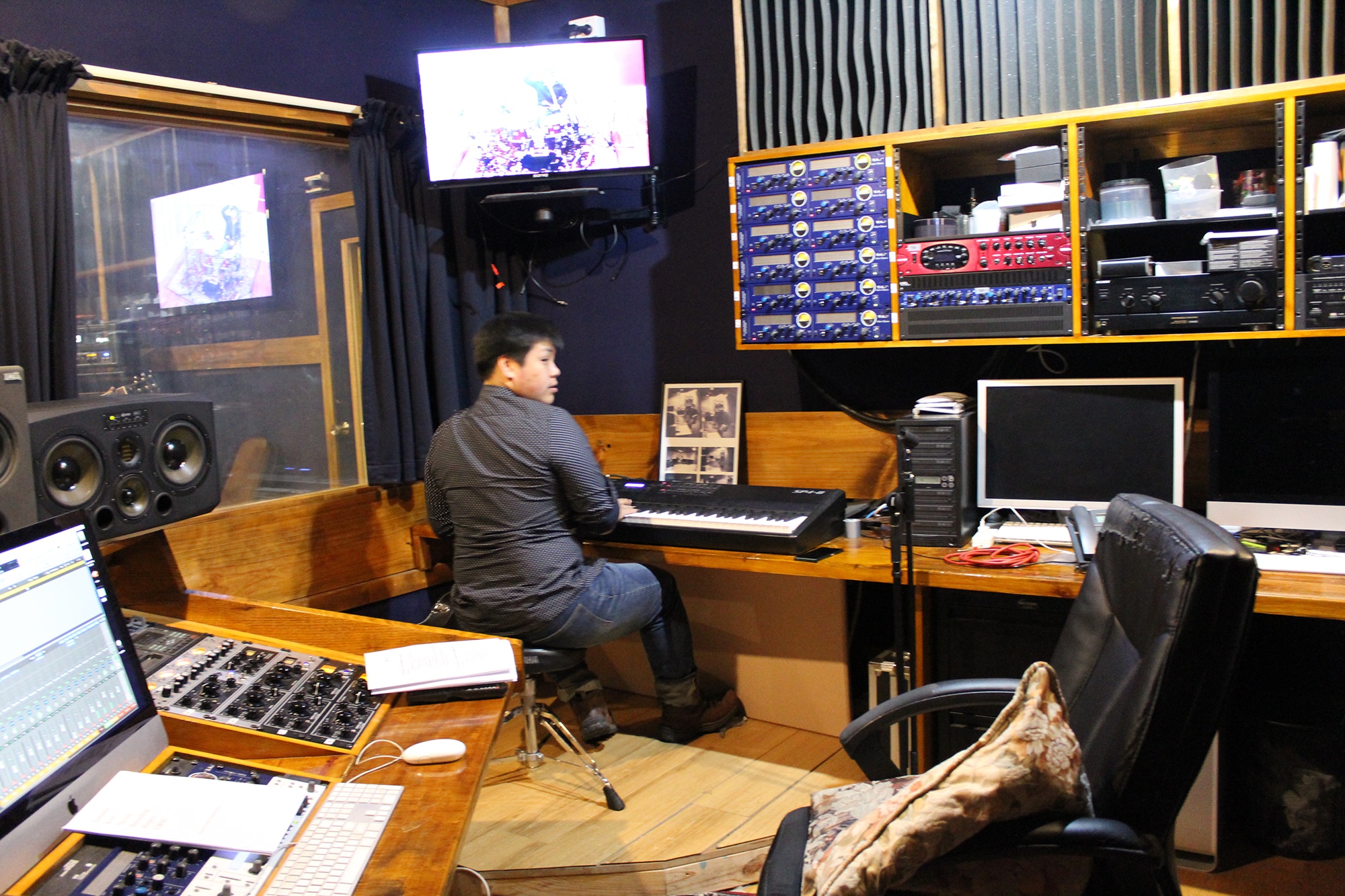 I would never have thought such an experience would happen to us. The use of various equipment, the recording process as well as the splitting of sections really allowed us to experience the makings of music as a recording artist. The recordings of individual parts of each song, for False Truth, was a real eye-opener to the amount of takes musicians can take to perfect a single phrase, or even a single note! As a keyboardist, I learnt a lot. Aside from the fact that I was able to re-take my solos, counter-melodies and improvisations as many times as I want, the sound engineering by Trevor also meant that he was able to edit my piano parts to make them more in-time, or even replace them using his software sound systems! I was shocked by this! Nevertheless, such adjustments allowed flexibility in all aspects of our songs, and if we had anything we liked, we could just slot in the parts!
Also, working with Paul Higgins allowed the Latin Band to experience an individual breakdown of parts, having the basslines play their parts first, followed by the woodwinds and brass, then lastly, the vocalists. With only the basslines accompanying the woodwinds and brass as well as an individual booth for the soprano, tenor and bass instruments, a feeling of insecurity crept up our spines as the headphones were placed onto our heads. The lack of sounds being heard from our own instruments worried all of us, as it was harder for the band to communicate and play as a single unit. As time passed, such worries passed. After several takes of each specific part, as well as the help of Paul's fantastic sound engineering, the essence of a piece of thrill, funk and jazz was fully captured!
I would like to take this opportunity thank Yamaha and Kool Skools for giving GWSC bands the chance to take part in such a magnificent experience, and for pairing with such caring and welcoming sound engineers! We feel honored to have had such an experience!
Written by Jeremy Lin, Glen Waverley Secondary College