Adelaide Orchestral Trumpet Workshops with Dave Elton & Robin Finlay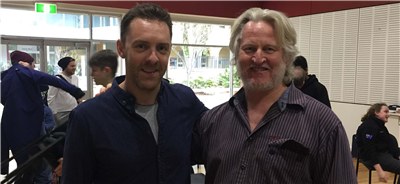 Sydney Symphony Orchestra Principle Trumpeter David Elton and former Principle Trumpeter of the South African National Symphony Orchestra Robin Finlay presented workshops on orchestral trumpet section playing at the Elder Conservatorium in Adelaide.
Dave and Robin led 20 trumpeters through a routine before talking about deeper concepts regarding playing in a section, including: etiquette, listening (not just to the rest of the section, but to great trumpeters and sections), auditioning, repertoire, and other facets of being a good section player.
The attendees represented a diverse range of age, experience, and skill. This led to a number of interesting questions, all of which were fielded great clarity by both Robin and Dave.
Yamaha Trumpet Artists David Elton & Robin Finlay
Also on display were the some of the Xeno, Neo, and Custom range of Yamaha piccolo, B-flat, C trumpets and cornets from Presto Music. Simon from Presto was there alongside Band and Orchestral Product and Repair Specialist Brae Grimes to answer any questions regarding Yamaha's range. Nothing is quite like a room full of keen trumpeters, all warmed up and full of inspiration, playing our top end trumpets.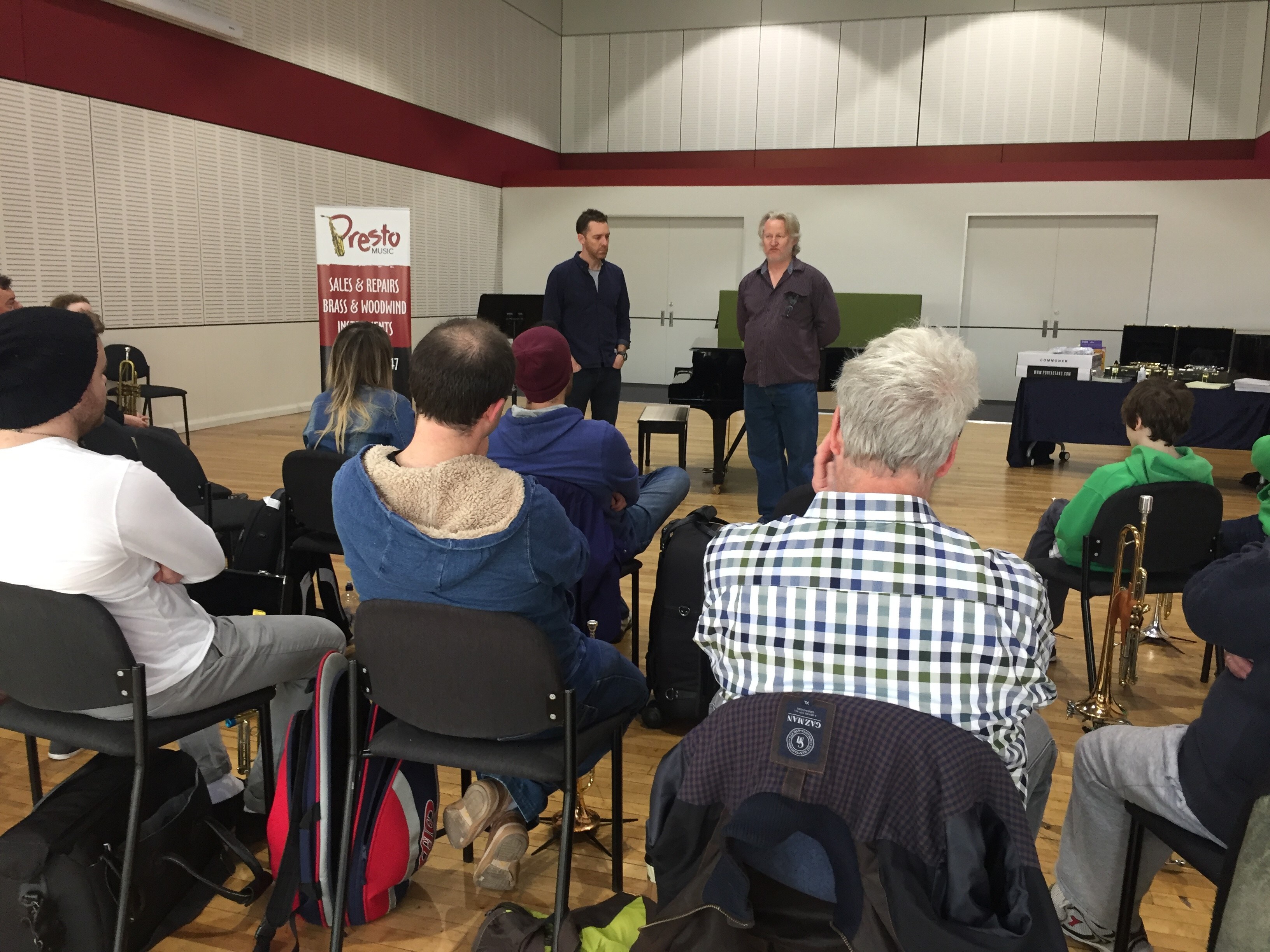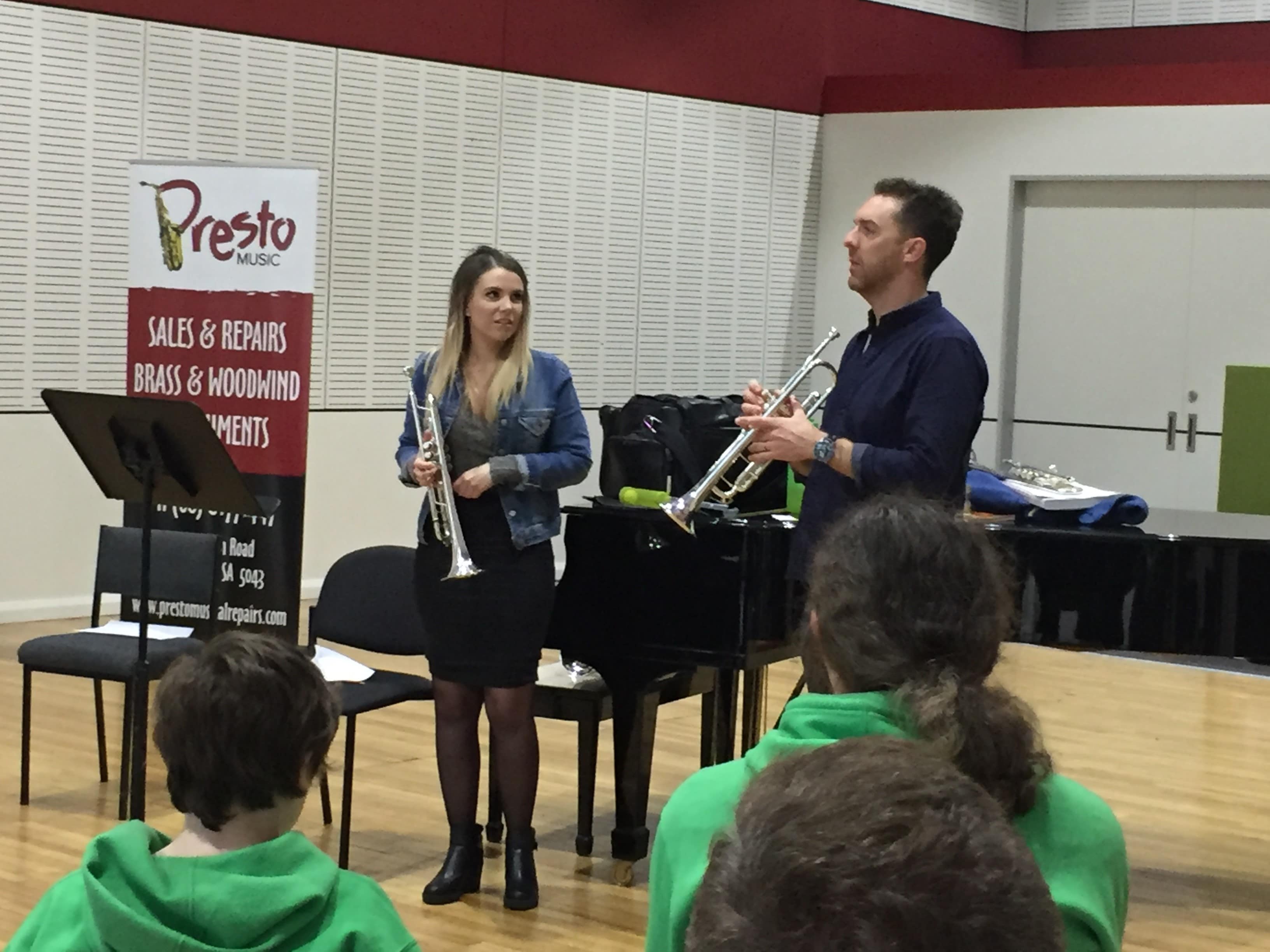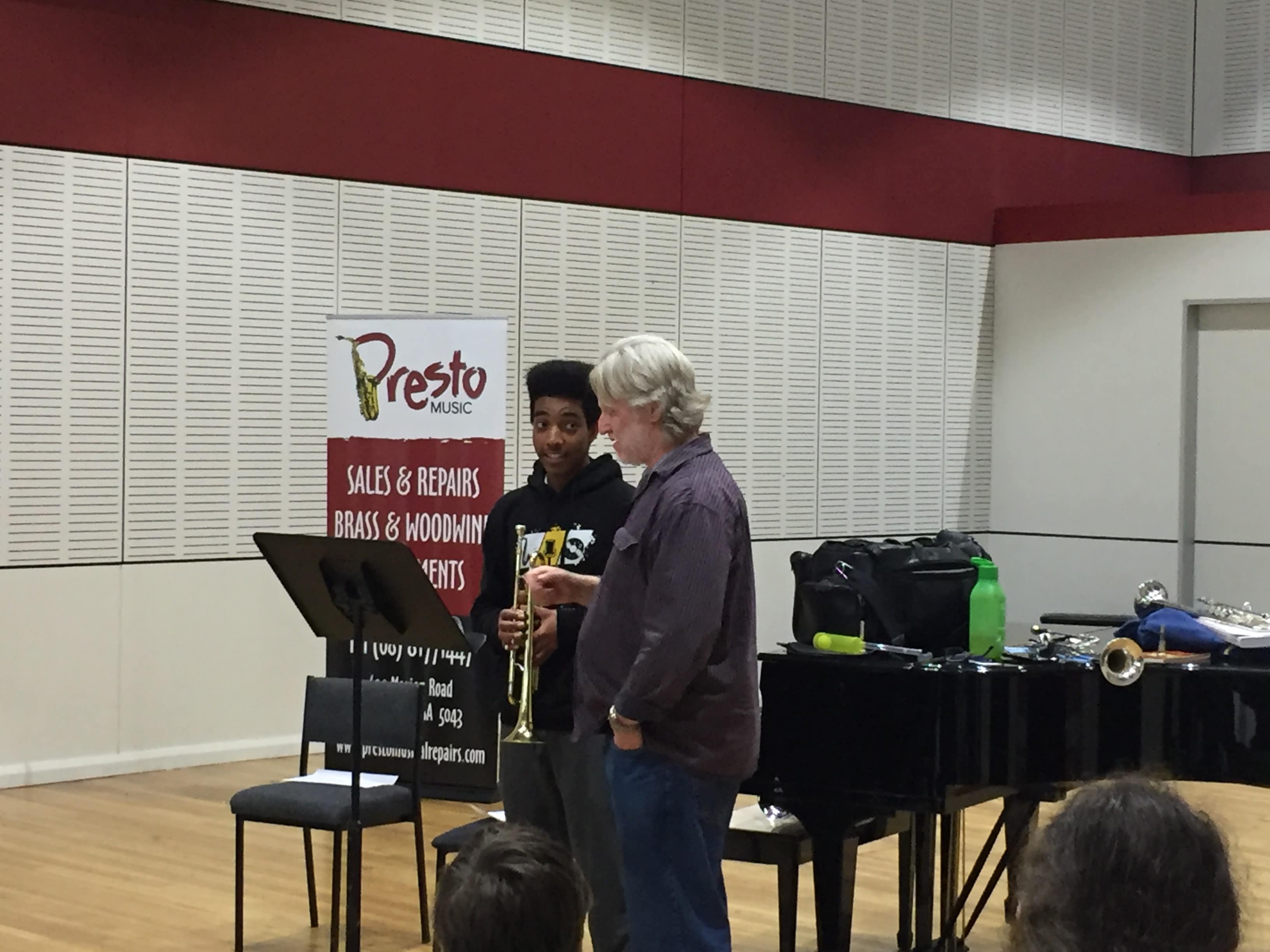 Diverse range of attendees at the workshop
This workshop was not only great fun, but very informative and everyone gained a great deal from the information presented. Events like these are about continuing our commitment to educating the wider community of musicians. These creative partnerships lead to better communities of musicians, armed with the right information to perform music in the most effective, efficient, and engaging ways.