Yamaha Receives Australia's Good Design Award for Relit LSX-70 Portable Lighting/Audio System
Yamaha Receives Australia's Good Design Award for Relit LSX-70 Portable Lighting/Audio System
Yamaha's Relit Series continues to capture the attention of design influencers worldwide by receiving the coveted Good Design Award in Australia for Product Design: Consumer Electronics, and the award ceremony named as "the Good Design Awards Gala Night" was held on May 29 in Sydney, Australia.
A departure in design from Yamaha's more traditional offering of Lifestyle Audio systems, the Relit LSX-70 Portable Lighting/Audio System fuses ambient lighting with 360° non-directional music streaming. Adorned with luxurious finishes, the LSX-70 presents itself as much as a furniture piece as a Bluetooth speaker capable of Yamaha's trademark 'natural' sound quality.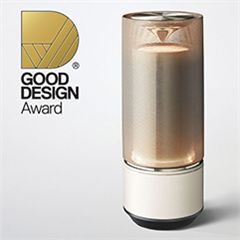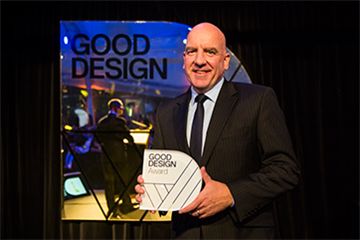 The Yamaha LSX-70 Portable Lighting/Audio System is a beautifully executed piece of design - beautiful to look at and even more beautiful to listen to. This is an extremely competitive market, and it is refreshing to see something new and original with this level of design and manufacturing.
Dr. Brandon Gien, CEO of Good Design Australia, who manages the annual Awards program said, "We pride ourselves in upholding very high standards in our evaluation process, and, as a result, only the best submissions make it through to this (Selection) stage."
"The judges take their job very seriously and dive into each submission to find out what makes it special and truly innovative. The very best ones go on to be considered with the Good Design Award, one of the most coveted awards for design and innovation in the world," Dr. Gien said.
About the Good Design Award
The Good Design Award is the longest-standing design award in Australia, which has been managed by Good Design Australia since 1958, and comprises seven main categories: Product Design, Service Design, Digital Design, Communication Design, Architectural Design, Social Innovation, and Business Model Design. To qualify for the Good Design Selection, entries must satisfy the stringent criteria for good design that includes such factors as safety, quality, functionality, sustainability, and innovation. This year, a total of 267 designs won the award after the judging process involving more than 30 design experts.
* This award is not the Good Design Award operated by the Japan Institute of Design Promotion.
Yamaha Receives Australia's Good Design Award for Relit LSX-70 Portable Lighting/Audio System