Yamaha's Relit LSX-70 and LSX-170 Lighting Audio Systems Receive Prestigious German iF Design Award
Yamaha's Relit LSX-70 and LSX-170 Lighting Audio Systems Receive Prestigious German iF Design Award
Directions:
Please overwrite appropriate URL under "Links to product pages."
Please correct the red words in the text to match your market and change font color from red to black.
Insert your company information (profile), if desired.

Yamaha Corporation announces that its lighting audio systems, Relit LSX-70 and LSX-170, have been awarded the internationally prestigious German iF Design Award.
The Relit LSX-70 and LSX-170, which were selected for this year's award, combine wireless audio reproduction with room illumination. The LSX-70 is the lighter model, weighing about 950 grams with a rechargeable battery, and it has a compact cylindrical shape. It can be carried easily from the living room to the study, bedroom, and elsewhere. The LSX-170, which has a solid, circular base intended for placement in one location, emits a beautiful, mysterious glow, and its refined body projects a solid presence into the room.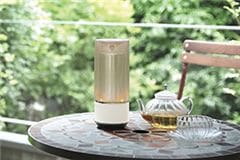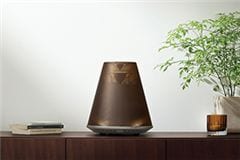 Both lighting audio systems enable users to easily listen to musical content transmitted via Bluetooth® wireless systems from their smartphones, tablet computers, and other sources. With a dedicated application, users can adjust the sound quality and set timers for the music as well as lighting functions from their mobile device screens. In addition, the speakers installed in these systems offer 360-degree sound projection, thus enabling them to blend into daily life scenes and bring soothing music and luxurious lighting at mealtime and for relaxation.
These systems incorporate the four fundamental principles of Yamaha's design: products that customers will use frequently for a long time, a gradual increase in value, a fundamentally simple design, and a balance between carefully selected materials and a beautiful finish.
Comment from the Designer
These lighting audio systems offer new 360-degree sound projection features that can create an atmosphere through combining light and sound. I hope that users of these systems will enjoy the expansive ambience created by the blending of sound and light into room interiors.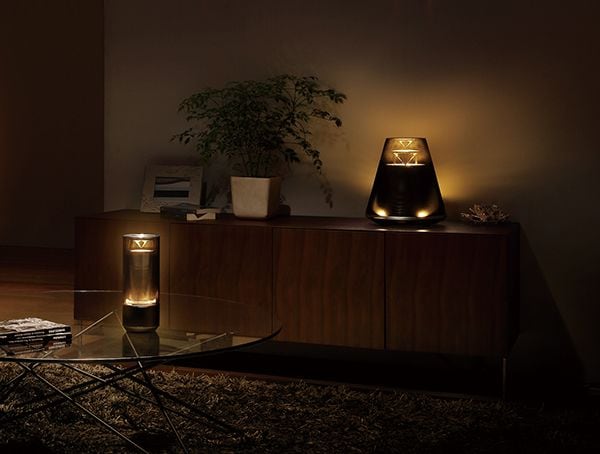 About iF Design Award
The award is presented by the international design promotion organization iF Industrie Forum Design e.V., which is based in Hannover, Germany. Presented to award winners since 1953, the iF Design Award is internationally-recognized and is given to industrial and other products with outstanding design that have been selected from among candidates drawn from around the world. In fiscal 2015, a total of 4,783 products from 53 countries were submitted for the competition, and 1,629 received the award. Since 1999, Yamaha had received a total of eight iF Design Awards, but in addition this year's award brings the total to nine.
Yamaha's Relit LSX-70 and LSX-170 Lighting Audio Systems Receive Prestigious German iF Design Award