Westfield Stratford City Is Full of Eastern Promise
Westfield Stratford City Is Full of Eastern Promise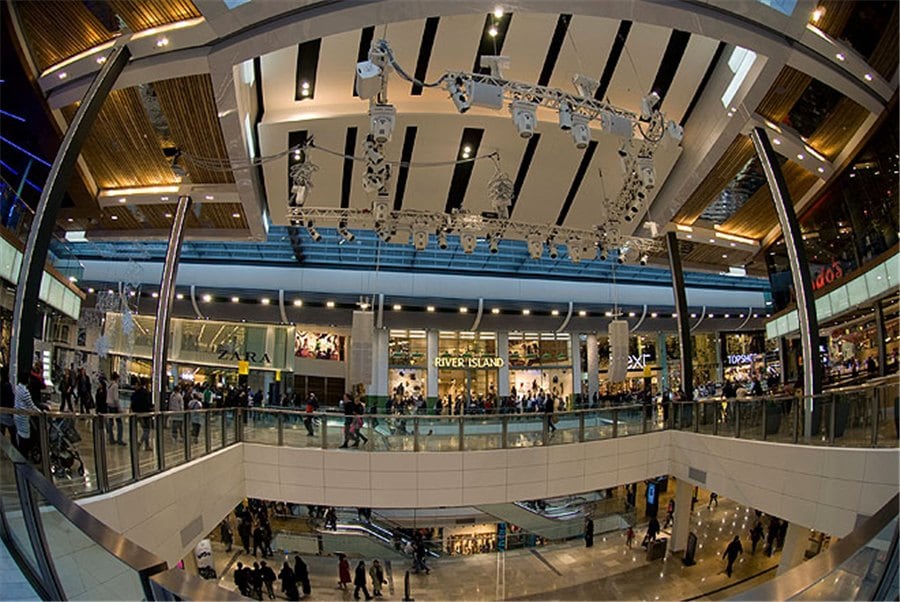 Following on from the opening of Westfield London in 2008, the retail giant recently opened an even bigger facility in the east of the city. Following the success of the Yamaha installation at its predecessor, Westfield Stratford City features a much larger, even more flexible system.
With a retail floor area of 175,000m2 featuring over 250 stores, a 17 screen all-digital cinema, the UK's largest casino, 14-lane bowling venue and more than 70 food outlets, Westfield Stratford City is the largest urban shopping centre in Europe. Located next to Stratford International station, it is the prestigious gateway to the London 2012 Olympic Park and is a key element in the regeneration of the area and the start of the legacy for East London.
A feature of Westfield London is The Atrium, a large, multi-purpose meeting and performance area which features a Yamaha M7CL mixing console, with a DME24N digital mixing engine managing the audio in the area and interfacing with the rest of the building's audio system. It has proved so successful that Westfield Stratford City features four such spaces - two indoor and two outdoor - and a considerably bigger Yamaha audio specification.
The development's event audio equipment was supplied and installed by Elstree-based Media Powerhouse. "The client wanted a system which took the experience gained at Westfield London and expanded on its potential," says Dave Green, account director. "Given the new site's prestigious location, the ability to host a wide range of events to entertain and inform visitors was very important."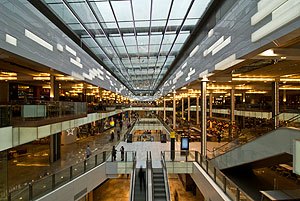 Three Yamaha digital mixing console have been supplied (an M7CL-48, M7CL-32 and LS9-16), each with a DME64N, plus Dante-MY16-AUD, MY16-ES64 and MY16-EX interface cards. Six SB168-ES stage boxes were also supplied, which can be allocated to the mixing consoles as required. This allows any console/stage box combination to be used in any of the performance spaces, depending on the requirements of the show.
One of the key advantages of Yamaha digital equipment is its unique ability to translate between multiple digital audio formats. In this installation the consoles and their respective stage boxes use Ethersound with each DME64 acting as an Ethersound-Dante converter. Each console / stage box combination also has a gigabit Ethernet switch attached to it, with a fibre port connecting it to the building's infrastructure, where a central Ethernet switch with multiple fibre transceivers connects to all the other switches in a star topology.
In the building's central processing rooms, two further DME64s act as the central system control, taking a combination of Dante and analogue inputs (the latter from local sources like CD players, video feeds, etc) and outputting analogue audio to amplifiers driving multiple, zoned loudspeaker systems in different areas of the shopping centre.
"The flexibility of the system means that any console can connect to any loudspeaker system in the complex, with multiple output routing taken care of over Dante and switched via a simple interface on the DME. One fibre optic cable is all that's required to connect the consoles and stage boxes to the building's entire audio infrastructure," says Andy Huffer of Yamaha dealer HD Pro Audio, who acted as consultant to Media Powerhouse for network design and programming.
"A central control computer running all the relevant system management software, including Yamaha DME designer and Studio Manager, can address any console or processor on the network, as well as monitor amplifiers and control digital audio routing, which makes control of the entire system very straightforward.
"The success of the system at Westfield London meant that Yamaha was the obvious choice for the new development. Its ability to work with different audio formats at the same time was key, but reliability and engineer familiarity are further key reasons why Yamaha equipment plays such a key role in this project."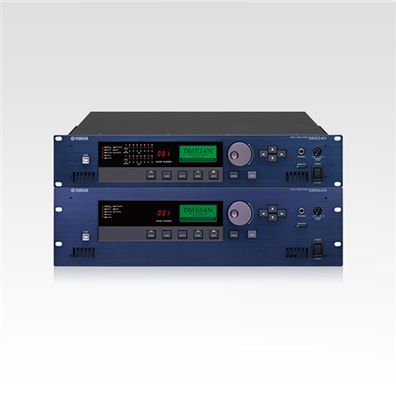 These networkable DSP units offer an extensive range of signal processing capabilities, programmable via a comprehensive graphical interface.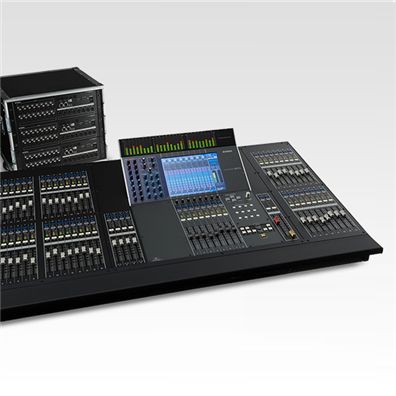 An innovative Centralogic™ control interface makes these digital live-sound consoles as intuitive to use as analog consoles.
Westfield Stratford City Is Full of Eastern Promise