Biography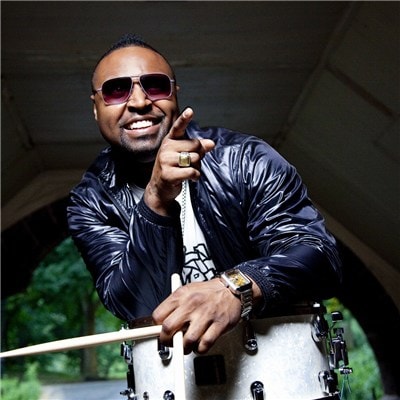 The drumming of Kendrick A.D. Scott has been called imaginative, lyrical and versatile and can be heard alongside many of Jazz music's contemporary greats. Scott, who was born on July 8, 1980 in Houston, Texas, grew within a musical family that guided his desire to become a musician at an early age. When he was six years old his parents purchased his first drum pad and got him drum lessons, and within two years his talents earned him a full drum set. During junior high school he cultivated his craft in church and at school where he was in the marching and concert band.
Scott attended the High School for the Performing and Visual Arts where his talents were refined in the Wind Ensemble, Percussion Ensemble and Jazz Band. His early influences included Eric Harland, Tony Williams, Papa Jo Jones, Chris Dave and Max Roach.
His high school career culminated with many awards, the most notable being various student awards given by Downbeat Magazine and The Clifford Brown / Stan Getz award, given by the International Association of Jazz Educators and The National Foundation for the Advancement of the Arts.
In 1998 Kendrick was awarded a scholarship to attend Berklee College of Music in Boston, MA. At Berklee he majored in Music Education and toured nationally and internationally with various artists. In 2003, Scott joined The Crusaders and The Terence Blanchard Group. He has shared the stage with Gary Burton, Kenny Garrett, Herbie Hancock, Roy Hargrove, Joe Lovano, Pat Metheny, Stefon Harris, Diane Reeves, David Sanborn, Mark Turner, and many other artists. In 2005, Terence Blanchard's record "Flow" received two Grammy® Nominations for Best Instrumental Jazz Album and another for Best Instrumental Solo for Herbie Hancock's solo on Scott's composition "The Source".
Scott resides in New York and is developing his reputation as a performer, composer, teacher and student of music while working on the completion of his first solo project (Kendrick Scott Oracle) due out in 2006.