---
Through working both as a full-time touring drummer and drum tech I see nearly every brand put to the test, and Yamaha hands down come out on top every time. Not only are they a beautifully crafted instrument but also perfectly engineered for the professional touring industry. As far as tone goes, Yamaha achieves Full Throttle Sonic Onslaught on one hand, and with a turn of the key Sweet Unpolluted Ambience. The Yamaha Subkick is such an integral part of my sound these days, they have altered my impression of what an acoustic kick drum should sound like!!!
---
Biography

Ben Ellingworth is an ARIA Award winning drummer from Melbourne, Australia, and is currently the drummer for multi-platinum selling artists Illy and G Flip.
Over the years Ben has enjoyed a heavy touring schedule, performed, and recorded alongside such artists as: Carmada, Clairy Browne, DJ Pee Wee Ferris, Hilltop Hoods, LO!, MM9, Peking Duk, Pop Will Eat Itself (UK), Sub Atari Knives, Switchkicker, Tammy Ari, The Dead Love, Warflags and Yahtzel.
Ben has also been a drum teacher for Drum City Sydney, School of Rock Sydney, Drum Centre Music Centre Sydney, Zen Studios and Melbourne Academy of Performing Arts.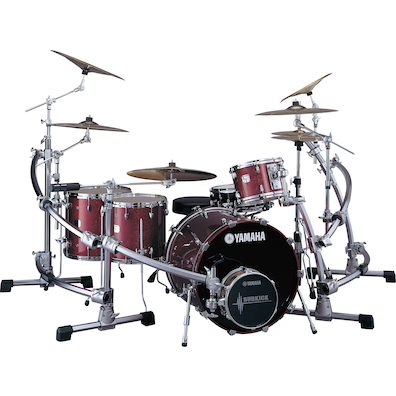 With YAMAHA's Absolute Series you can create the ideal drum kit by choosing your favorite elements from our highest-quality materials and components.

Other Colours Available
14"x 6 1/2" Copper Snare Drum; Mike Bordin Signature Model