---
I have been playing Yamaha Drums for over 15 years, and they consistently sound great recorded and in live situations. Sound, feel, and quality are what I look for in a kit and Yamaha delivers 100%. There is a reason Yamaha are one of the most recorded drums in popular music history.
---
Biography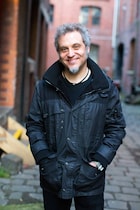 Jeff Consi is a New York drummer who currently lives and works in Melbourne. Jeff is most known for his work with guitarist Nuno Bettencourt from the multi-platinum selling band Extreme.
With a career spanning over thirty years, Jeff has been fortunate enough to perform in the studio and/or live with the following artists and producers:
Nuno Bettencourt, Suze DeMarchi, Guy Sebastian, Kate Ceberano, Natalie Bassingthwaighte, Will Lee, Anthony J. Resta, T.M. Stevens, Jack Douglas, Cory Glover, Frank Filapetti, Dale Ryder, David Franj, Alan Fletcher, Jerome Smith, Wilbur Wilde, Brian Mannix and Kids in The Kitchen, Geoff Achison & the Soul Diggers, Carolyn Oates, Ben Abraham, Phil Manning, and Broderick Smith
Growing up with a father who was a New York City studio engineer, Jeff was exposed to recording drums at a very young age. This invaluable experience has made Jeff a sought after session drummer for many local and international artists.
Some notable television soundtracks and commercials which feature Jeff's work include:
Ferrari (US), Comedy Central (US), Australian Off Road Championships, Australian Super, Dance Academy (ABC TV), RMIT, and E&S Trading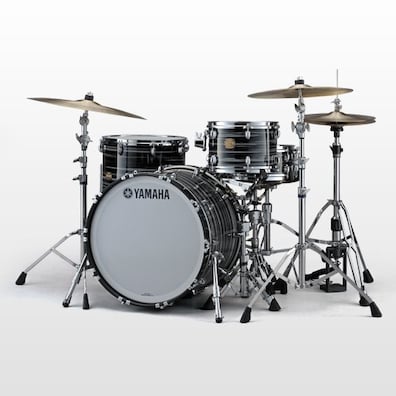 Our flagship PHX series drums radically changed drum design using a special blend of newfound Asian woods to deliver an amazing tone that has gained great acclaim from drummers around the globe. The major component in the mix and the wood that gives these ultra highend drums their characteristic warmth, is a wood called Kapur.The sound of Kapur is now available in a brand new series of drums— the new Club Custom.Made from 100% Kapur the Club Custom drums provide musicians with a new tonality for creating great music. Warm and dry they play well with a wide variety of musical styles. Sound balance is great making them perfect for use in the recording studio, and they have a soft, mild character that lays down exceptionally well behind vocals. Besides sounding great, Club Custom drums look great too with three special "Swirl" finishes and two "Matte Wood" finishes to choose from. Club Custom drums offer a fresh, unique sound that opens up a whole new range of tonal possibilities for the drummer.

Other Colours Available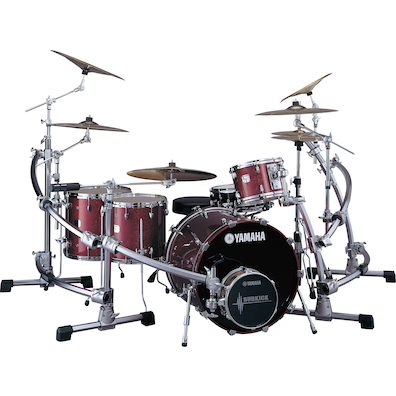 With YAMAHA's Absolute Series you can create the ideal drum kit by choosing your favorite elements from our highest-quality materials and components.

Other Colours Available