Biography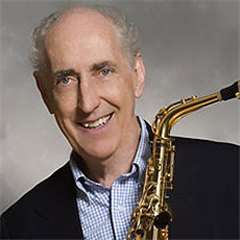 Eugene Rousseau has performed across North America and on five continents since his Carnegie Hall debut. The legendary saxophonist Marcel Mule described Rousseau as "a brilliant saxophonist and distinguished artist," and critics the world over have echoed Mule's praise.
Rousseau's artistry has inspired many "firsts." He gave the first solo saxophone recitals in Paris, Berlin, Vienna, London and Amsterdam. He has given a yearly master course at the prestigious Mozarteum in Salzburg since 1991, the first year the saxophone was included, and has premiered numerous works written for him, including the Partita by Juan Orrego-Salas (with the Haydn Trio of Vienna), Jindrich Feld's Sonata for alto saxophone and piano, and Concerto for saxophones and orchestra, Bernhard Heiden's Fantasia Concertante for alto saxophone and winds, Hear Again in Memory, by Frederick Fox, and Don Freund's Skyscrapings for alto saxophone and piano.
The Chicago-born Rousseau's service to the saxophone community is of long standing. Since 1972, he has been the Yamaha Corporation's chief consultant for saxophone research, contributing to the development of acoustic improvements in saxophones and mouthpieces. In 1985, he recorded a video program for Yamaha, Steps to Excellence. Rousseau co-founded the World Saxophone Congress in 1969 and has been President of both the North American Saxophone Alliance (1979-80) and the Comité International du Saxophone (1982-85). In May 1998, he was honored as a Distinguished Alumni by the University of Iowa, at which institution he earned the Ph.D. degree, his principal teacher being Himie Voxman. He holds the title of Distinguished Professor of Music at Indiana University, having served on the IU faculty from 1964 to 2000. Dr. Rousseau joined the faculty of the University of Minnesota School of Music in fall 2000. In 1993, Eugene Rousseau was designated an honorary faculty member of the Prague Conservatory. In 2003, Rousseau and the University of Minnesota School of Music will host the 13th World Saxophone Congress Convention.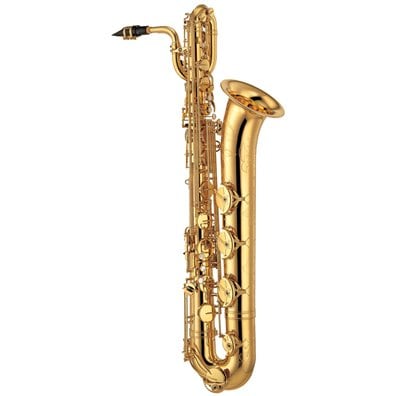 Finish: Gold lacquer
Other Brass & Woodwind Artists