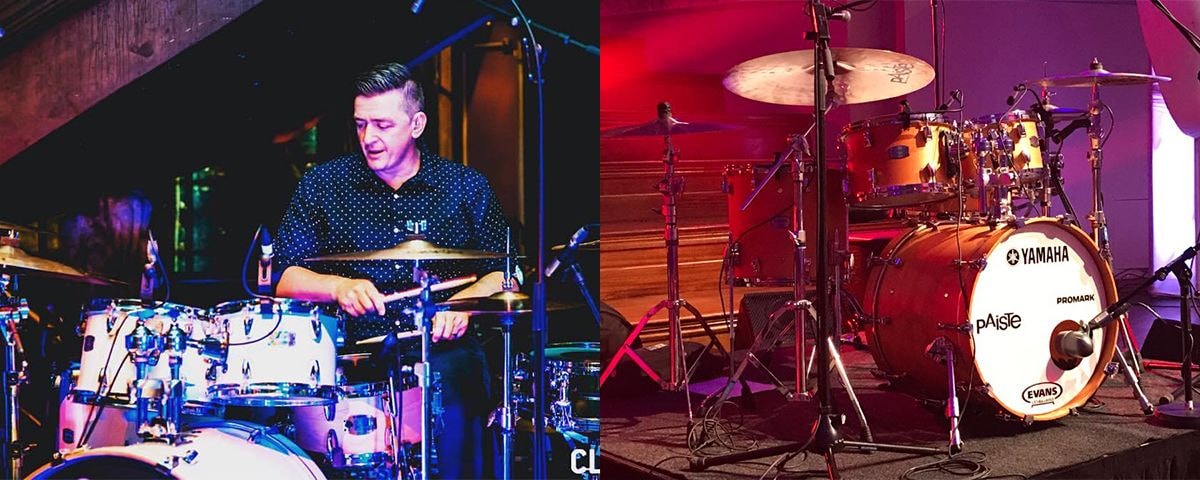 ---
The first kit I owned was a Yamaha 5000 series. Since that day I have never owned another brand and my Maple Customs still get such positive responses from band members. No matter what the series or incarnation of Yamaha Drums they are just so musical and pure!! Sound Engineers just look so relieved when they see me take them out of the cases. My pedals and hardware are just so reliable and easy to use.
---
Biography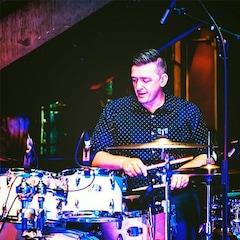 Ashley Higgins is a successful educator & performer. He began his career studying brass and woodwind instruments but quickly realized that his interest was in the 'driver's seat' of a band. The devotion to the art of drumming began. By the time he was 14 he was working professionally with many bands and artists throughout South East Qld.
He is a graduate of the Queensland University of Technology holding a Bachelor of Arts in Jazz & Popular music as well as a Graduate Diploma of Education. It was during this time that he was not only in demand as a drummer but also as an educator.
Ashley has been a Music Educator with Education QLD for over 16 years working at some of Brisbane's most acclaimed music schools directing concert bands, orchestras, big bands & percussion ensembles. He has conducted workshops and professional development sessions for teachers and students and is the lead teacher at the Just Percussion Music School in Brisbane.
Ashley has performed with some of Australia's most successful corporate acts and this experience launched him as an in demand freelance player performing many corporate, club, concert and festival shows over his career with artists such as:
Doug Parkinson, Melinda Schneider, Glory Days – The Boss Experience, Tom Sharah, SavVy, Elevation Live Band, The Oz Hornz, The Radio Club Band, The Baker Boys Band, All Brassed Up, Miss Mandy Swings, Rhonda Burchmore, Harvest Rain Theatre Company, The Brisbane Contemporary Jazz Orchestra, Queensland Pops Orchestra, Creative Generations – State Schools Onstage (Network 10) & The Lord Mayor's Christmas Carols (Network's 7, 9 & 10).