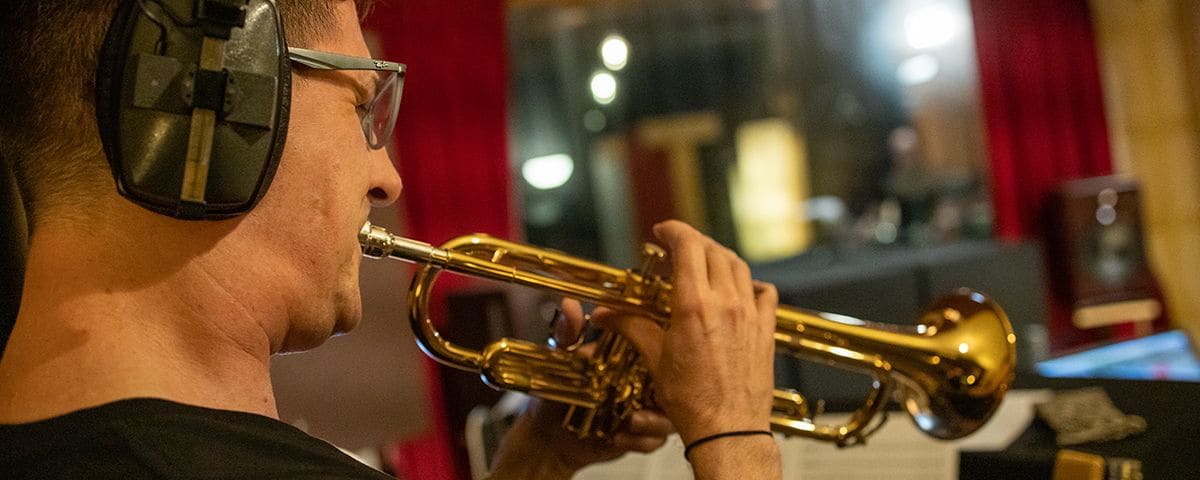 Biography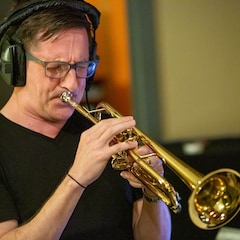 Born in Lancashire, England and raised in Perth, Western Australia, Adrian Kelly began playing trumpet at the age of six. He has gone on to build an international career as a multi-faceted musician; performing, recording, and writing pop, classical, and jazz music. Adrian is currently engaged in PhD research at Edith Cowan University (Perth, Western Australia). He has served on the board of the Australian Trumpet Guild since 2019.
Adrian has performed with many western artists including Hugh Jackman, Ray Charles, Shirley Bassey, The Four Tops, Patti Austin, Tim Minchin, Olivia Newton-John, Bonobo, Ben Folds, Dave Weckl, Bobby Shew, Frank Foster, and The Manhattan Transfer. He was a regular member of Motown legend Bobby Taylor's band from 2013 to 2017. In 2010/11 he toured internationally with Chinese pop superstar, Jacky Cheung, performing to over three-million people at 146 performances. Since then he has performed and/or recorded with many of the top artists in the region, including YangKun, Eason Chan, Joey Yung, George Lam, and Hins Cheung. Adrian has appeared as a guest soloist on QingHai TV's "Flowers" music program, and performed for live broadcasts on Hong Kong's TVB, and RTHK. In 2012, he performed live in front of Chinese head of state, Hu JinTao.
His jazz group The Adrian Kelly Quartet has headlined at festivals and jazz clubs in China, Hong Kong, Singapore, Malaysia, and Australia, and he has released two jazz albums under his name. Adrian's jazz compositions featured on the collaborative album with trumpet artists from New York, Chicago, and Boston, entitled Intercontinental Drift, and he won the 2007 WA Music Industry Song of the Year Award for that album's track, 'Curious Yellow'. 2012 saw the release of Adrian's latest CD, Chinese Whispers 細語, featuring music from, and inspired by, China. From December 2012 to late 2013, this album was selected to be featured on Cathay Pacific flights as part of their onboard music offerings. Intercontinental Drift, and Chinese Whispers are both available through iTunes and other digital platforms.
In his capacity as a classical trumpeter, Adrian held the position of principle trumpet with The City Chamber Orchestra of Hong Kong from 2011 - 2015, has performed as principle trumpet with the Hong Kong Philharmonic, and continues to perform regularly with the Perth Symphony Orchestra, the West Australian Symphony Orchestra, and the WA Philharmonic.
Adrian has delivered classes in jazz music and trumpet at Edith Cowan University, The University of Western Australia (Australia), and the Hong Kong Institute of Education (China). He has presented masterclasses to students at Lasalle College (Singapore), the Hong Kong Institute of Education, ShangHai Conservatory of Music, XingHai University, and Harbin Teacher Training College (China), and at independent venues in Hong Kong, Jakarta, Kuala Lumpur, and Penang. In 2019, Adrian released a set of Eight Theatrical Etudes – available from qPress Music Publishing.
Adrian has performed on more than thirty musical theatre productions, including the 2016 international Asian tour of Les Miserables, the 2010 Australian tour of West Side Story, and most of the leading productions in Western Australia for the past decade. He currently maintains an active freelance career, performing around Australia and Asia.
Other Brass & Woodwind Artists