AFC Image is a Yamaha immersive system that allows users to control the perceived positions of acoustic images within a space. AFC Image provides broad content creation support for theater, opera, concert, installation, event and other applications. Comprehensive functionality facilitates smooth, efficient workflow from content creation right through to playback at the final venue, giving creators a stress-free environment where they can concentrate fully on realizing their vision without being hampered by technical details. The ability to use multiple external control devices chosen by the user enables flexible system design while providing an extraordinary degree of creative freedom.
Acoustic Image Positioning
With a conventional stereo configuration, the acoustic image will vary according to the listener's position. Immersive systems, on the other hand, allow acoustic images to be placed as they are needed to produce the desired effect, and their position remains absolute regardless of listener location.
By precisely varying the output balance from the system's multiple speakers, sound can be moved to match programming and staging needs. Smoothly moving object-based audio around the place including the vertical, provides a level of freedom opening up new possibilities for content delivery and staging.
Speaker Zoning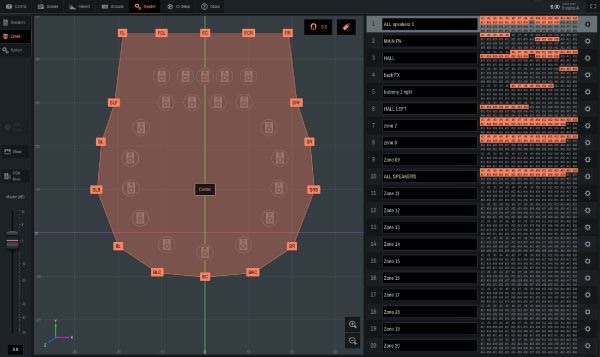 Speaker Zoning
Speaker zoning allows audio objects to be assigned to specific sets of speakers within the system. AFC Image allows up to 32 speaker zones to be defined for precise yet flexible control of perceived object position. Audio objects assigned to zones allow sounds to be sourced from only the desired speakers within the system.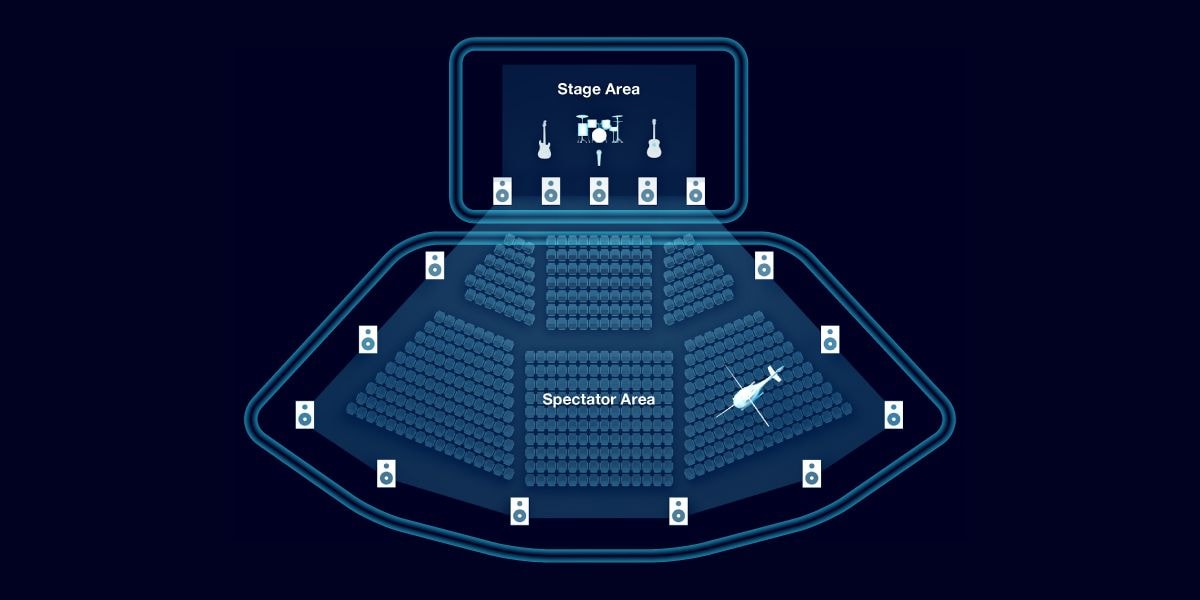 Rendering Area Conversion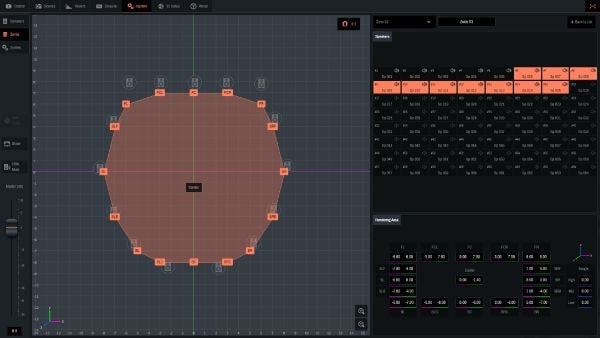 Rendering Area Conversion
For object-based rendering, the user can convert the DAW or console panning/rendering area to any configuration from a basic cube to a 16-sided polygon within which objects can be positioned. Three layers are available with heights that can be individually defined by the user. All of this means that, for example, objects being output from a console could be rendered and controlled within the stage area from the console, while objects being output from a DAW are rendered and controlled within the audience area.

Channel-based Audio Also Supported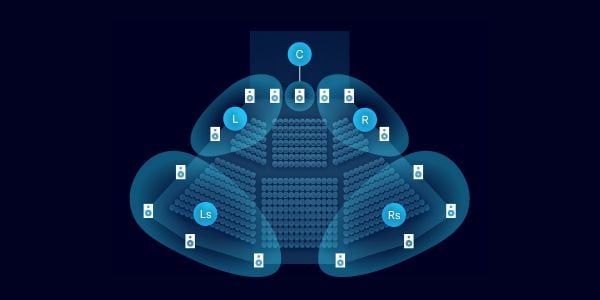 Channel-based Audio Also Supported
Object-based audio is extremely versatile and controllable, while channel-based audio is still a good choice in many situations. AFC Image supports both object and channel-based audio, giving creators the best of both worlds. Processing for a combination of up to 128 objects provides ample capacity for the most demanding of productions, while zoning provides versatile support for channel-based production.
3D Reverb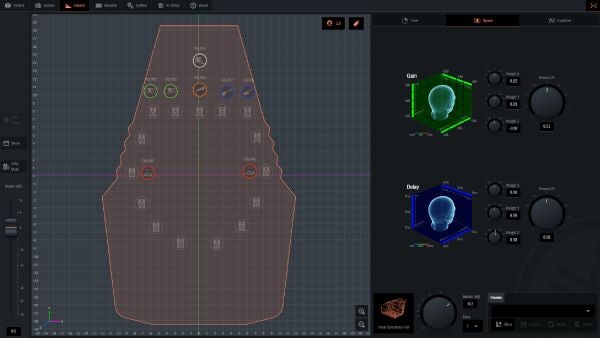 3D Reverb
In a real acoustic space, perceived reverberation varies with the listening position. A knowledge base built up over years of designing theaters and halls has allowed Yamaha to develop original 3D reverberation technology that creates reverb optimized for the locations of individual objects, resulting in a deeper, more realistic sound field. The directionality and spread of the reverberation can be freely controlled via an intuitive graphical interface.
Binaural Output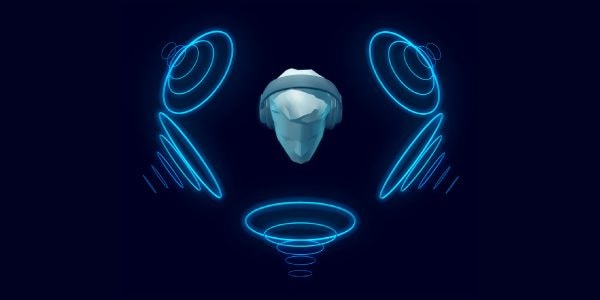 Binaural Output
Immersive sound can be experienced in headphones too, and AFC Image provides the necessary binaural rendering tools. Immersive content can be output in 2-channel binaural form for monitoring or simply enjoying the immersive experienced in headphones. AFC Image can also output immersive sound in binaural form for streaming to remote locations.
NS-1 Supported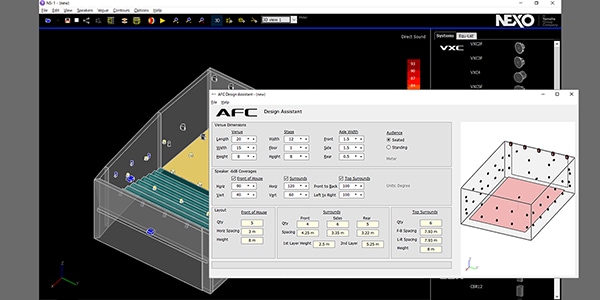 NS-1 Supported
AFC Image supports NS-1, which is a powerful, intuitive system design and simulation tool that supports all NEXO products and a wide range of Yamaha professional audio speakers. The latest update also includes AFC Design Assistant, which works closely with Yamaha's AFC Image to deliver high end immersive audio. AFC Design Assistant provides the necessary guidelines for the required number and placement of speakers to provide a full immersive audio experience for an entire audience. When the system design is complete, the design file can be exported from NS-1 and imported to AFC Image Editor, making the whole process from studio design through to venue performance as quick, easy and accurate as possible.
A Vast Controller Ecosystem
AFC Enhance and AFC Image can be used with a wide range of external controllers so that creators and engineers can create systems that meet their needs in every detail. AFC Image control devices include RIVAGE PM, CL, and QL series Yamaha digital mixing consoles, Stagetracker by TTA of Norway, third-party media engines, and tablets via a browser. AFC Enhance can be controlled from the ProVisionaire Touch and Control applications running on a tablet or by the Yamaha MCP1 control panel.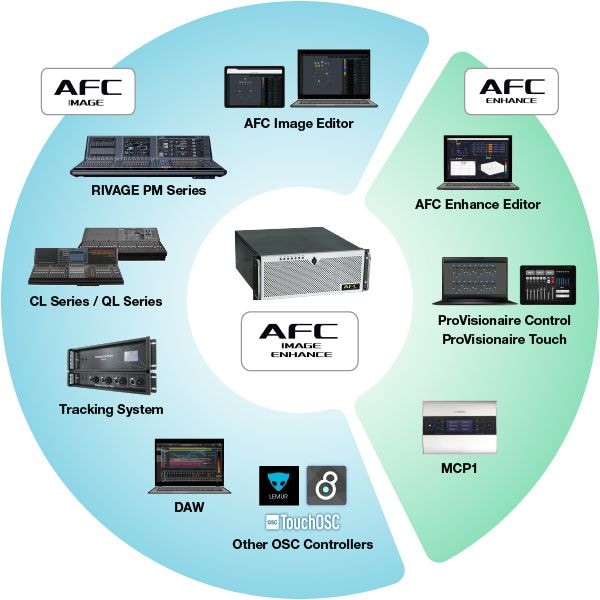 Auxiliary Inputs for Easy System Integration
Auxiliary inputs make it possible to create integrated systems that can handle both immersive content and more traditional PA sources, and even combine the two. Individual gain ("g" in the following figure) and delay parameters ("t" in the following figure) for each auxiliary input provide the fine tunability needed for traditional PA operation.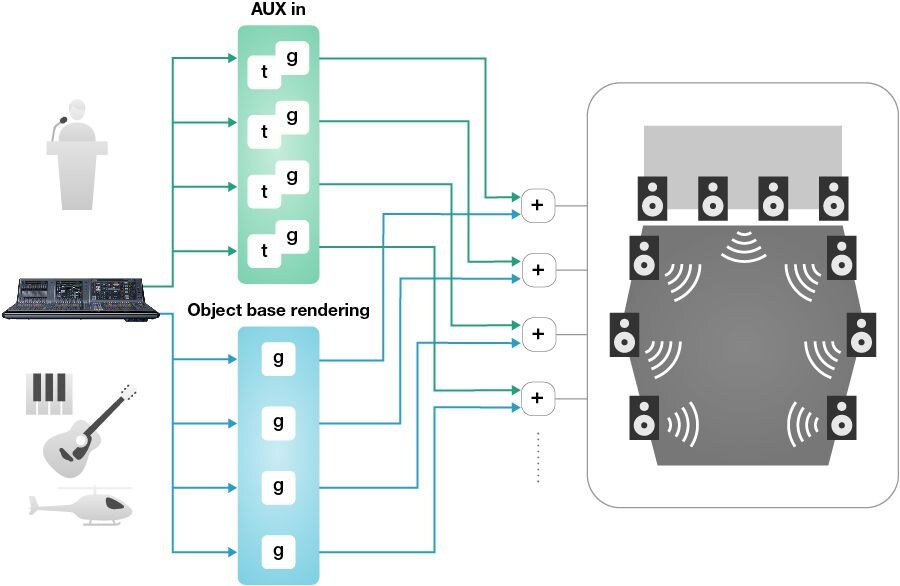 AFC Image System Configuration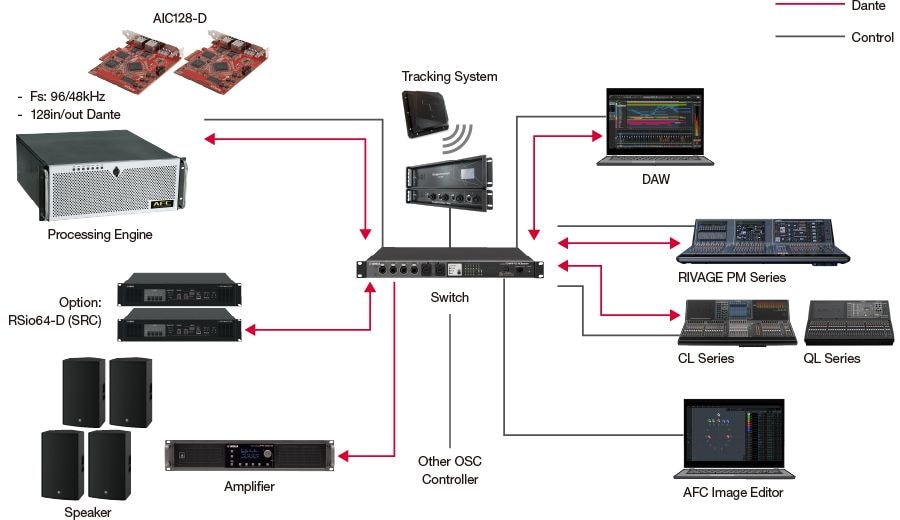 AFC Image Block Diagram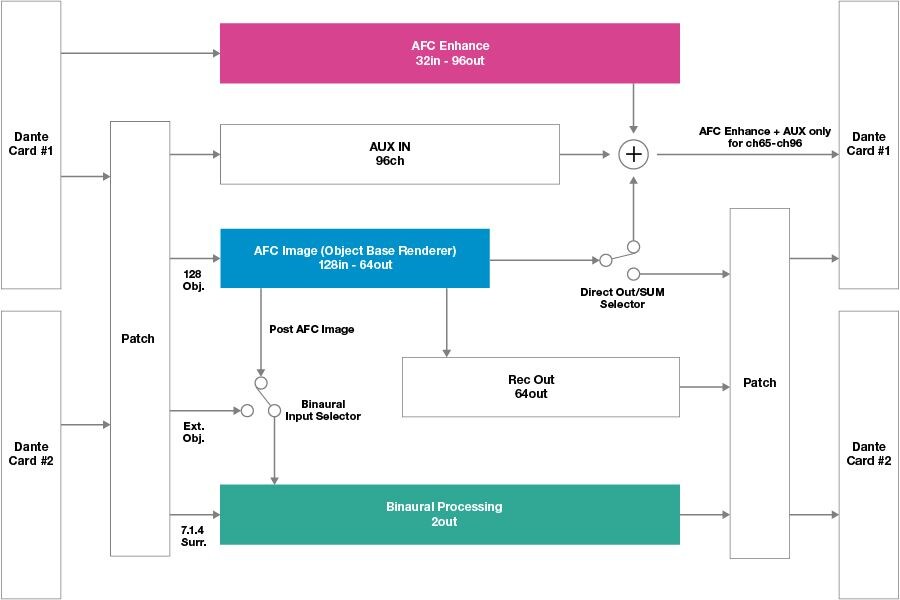 AFC Image (128 objects)
AFC Image (16 objects)
SKUs for Software(*)
SK-AFC40x (AFC Enhance)
(**)
SK-AFC40x-I128X (Upgrade software for AFC Image)
-
Processing Engine
As for specification, please contact your local Yamaha representative for details.
Number of objects
128
16
AUX inputs
96
Output channels
64
Sample Rate
96kHz/48kHz
Dante I/O
256ch (with two AIC128-D Dante Accelerators)
128ch or 256ch (with one or two AIC128-D Dante Accelerators***)
*AFC Image is sold as upgrade software for AFC Enhance with dedicated processing engine.
**Please contact your local Yamaha representative for details about the 16 objects version software.
***The number of required AIC128-D will depend on the system configuration.