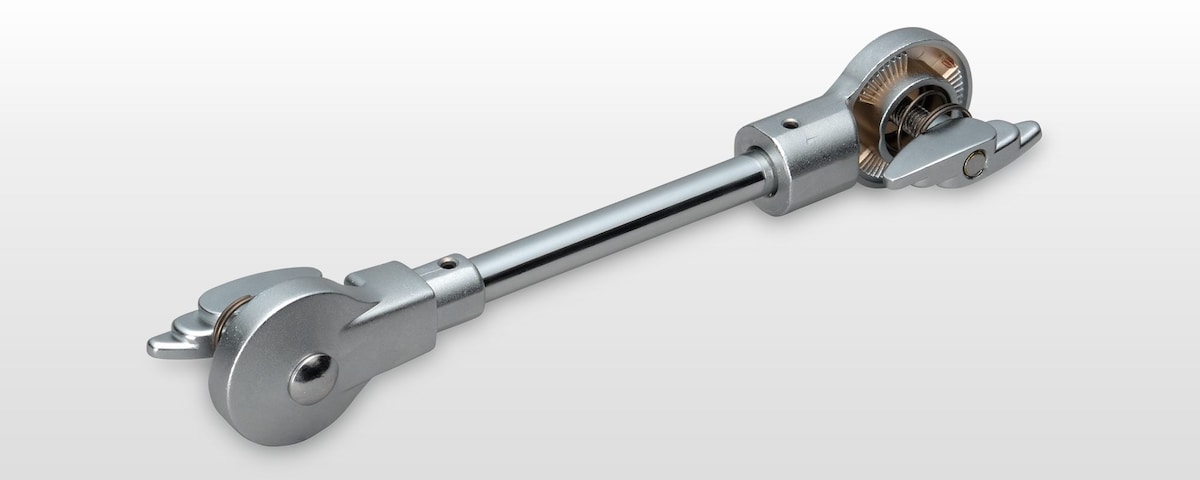 CSAT942
Cymbal Stand Attachment
The CSAT942 connects to the tilter and offers fine angle adujstment
CSAT940
Cymbal Stand Attachment
The CSAT940 can be used for two stage cymbal arrangemants or a closed hi-hat arrangement.
CSAT924A
Cymbal Stand Attachment
The CSAT924A connects to the pipes of stands and holders allowing a wide variety of setups and positions to be easily achieved.
The colours and finishes shown may vary from those on the actual products.