TF Series/01V96i | Digital Mixers | Yamaha Commercial Audio
Truly evolved TF series and 01V96i mixing console support any users to realize the ideal sound and mixing at your fingertips, from experienced sound engineers to newcomers to the field.
Digital console can have layers. The channel faders can be instantly switched to handle input channels 1, 2, Output, etc.
Powered by fast, precise motor-driven mechanisms, the faders respond immediately by moving to the settings of the corresponding mode.
You can instantly switch "scenes" during a performance. This can dramatically reduce setup time and benefit your workflow tremendously.
TF Series
Smooth, Natural Control Flow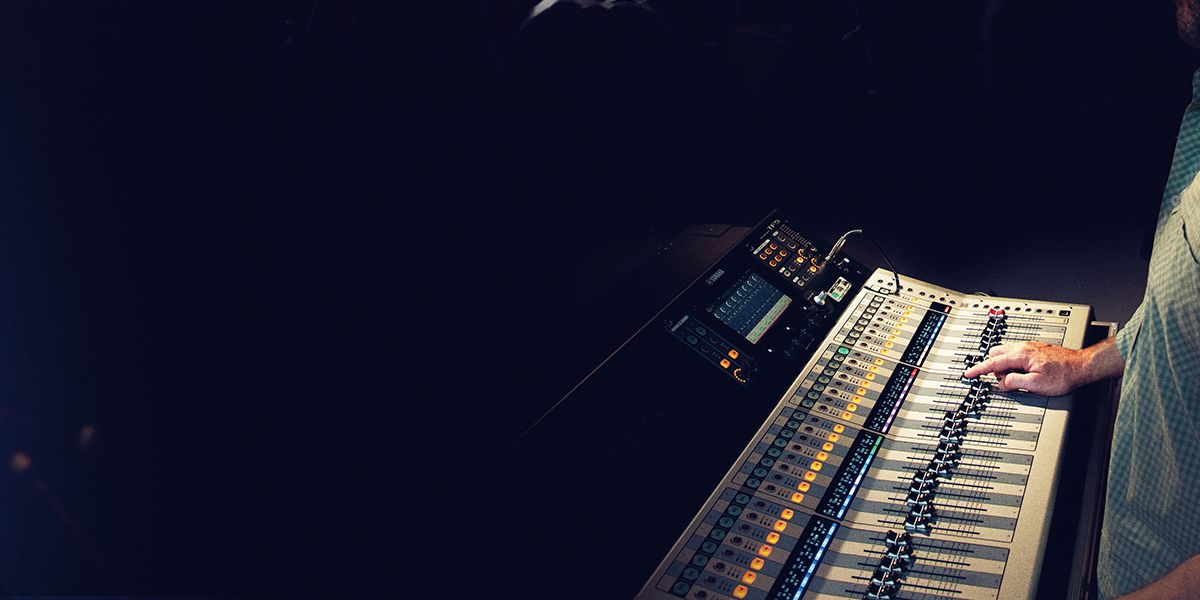 TouchFlow Operation™ introduced in the TF series consoles allows the user to respond to the music and artists on stage with unprecedented speed and freedom, taking live sound reinforcement to a new level of refinement. With the TouchFlow Operation interface optimized for touch panel control, experienced engineers as well as newcomers to the field will find it easier than ever to achieSmooth, Natural Control Flowve the ideal mix.
Intuitive User Interface Optimized for Touch Panel Operation
New Features for Smooth Setup and Operation
Practical Presets and Scenes
8 Powerful Prosessing/Effect Units
Applications that work Seanlessly with the Console
Plug In & Play Dante Stage Box
01V96i
Capture The Perfect Moment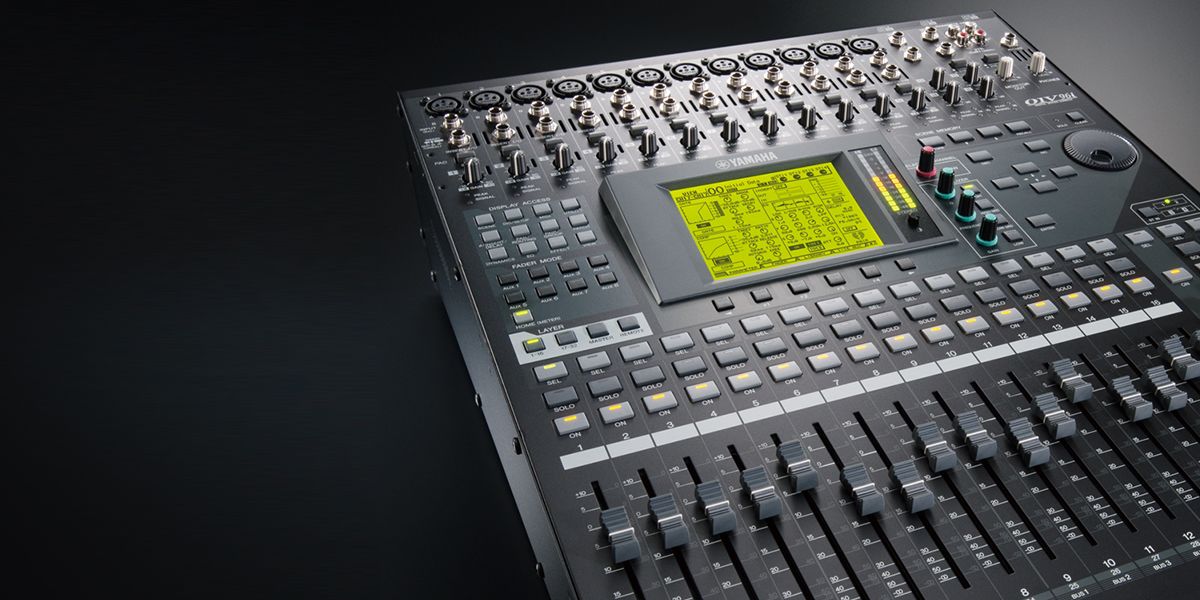 The 01V96i will take every aspect of your mixing and recording to the next level, along with 16 in/16 out USB 2.0 audio streaming at an impressive 96kHz, Steinberg's Cubase AI, the full suite of Yamaha's acclaimed Virtual Circuitry Modeling DSP effects and studio-quality head amps.
24bit/96kHz Performance with Improved Studio-Quality Head Amps
96kHz Multi-Track Live Recording with a Single Connection
Full Suite of Yamaha VCM Effects
High-Resolution REV-X Reverbs
Cubase AI - The Perfect Complement
Model

TF5

TF3

TF1

01V96i
Line Input
48 (40 mono + 2 stereo + 2 return)
48 (40 mono + 2 stereo + 2 return)
40 (32 mono + 2 stereo + 2 return)
40 (32 Mono + 4 Stereo)
Mic Input
32
24
16
12
Aux
20 (8 mono + 6 stereo)
20 (8 mono + 6 stereo)
20 (8 mono + 6 stereo)
8
Group
8
8
8
8
Fader Configuration
32 + 1 (Master)
24 + 1 (Master)
16 + 1 (Master)
16 + 1 (Master)
TouchFlow Operation™
Yes
Yes
Yes
No
Gain Finder™
Yes
Yes
Yes
No
VCM Effect / REV-X
No
No
No
Yes
APP
TF Editor, TF StageMix, Monitor Mix
01V96 Editor
Included Software
Nuendo Live
Cubase AI
Dimensions (W x H x D)
866 x 225 x 599mm (34.1" x 8.9" x 23.6")
716 x 225 x 599mm (28.2" x 8.9" x 23.6")
510 x 225 x 599mm (20.1" x 8.9" x 23.6")
436 x 148 x 548mm (17.1" x 5.9" x 21.6")
Net Weight
20.0kg (44.1lb)
17.0kg (37.5lb)
13.5kg (29.8lb)
14.0kg (30.9lb)
TF Series/01V96i | Digital Mixers | Yamaha Commercial Audio