Assembly Hall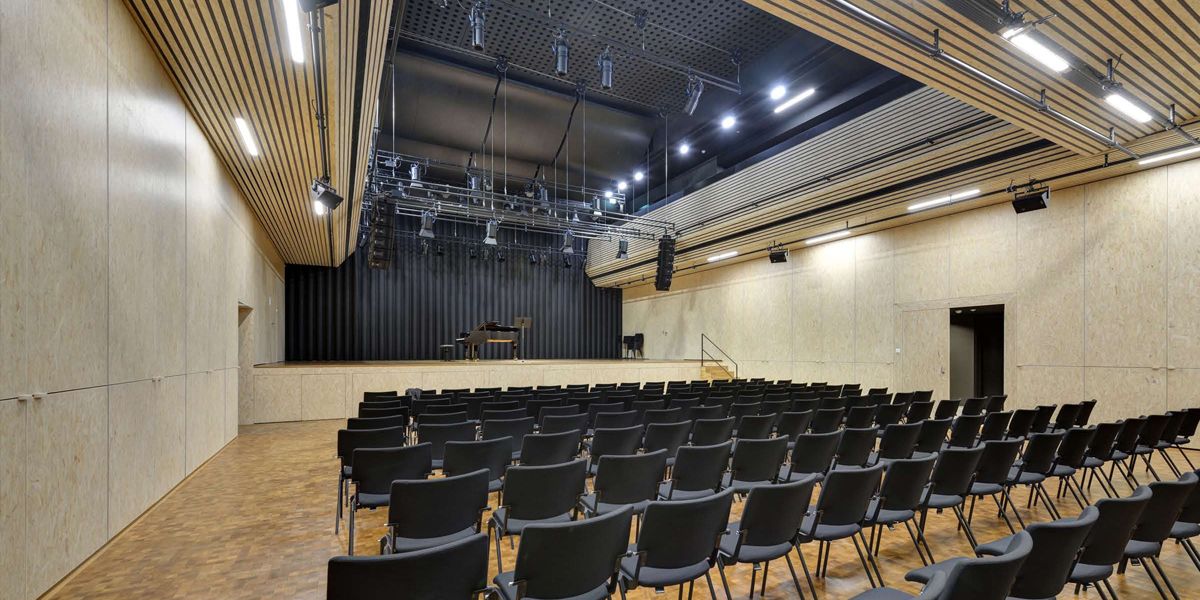 Assembly Hall
Flexible accommodation
This is designed to flexibly accommodate a wide range of events from meetings to banquets to musical performance. Rooms "A" and "B" can be used independently, or the room can be combined as required.
Audio communication between the control room, amp room, and the I/O rack and QL1 in the hall is handled by a Dante network via CAT5e cabling that reduces the amount of cabling required while preventing signal degradation during transmission.
Cost for changes and repairs to the cabling infrastructure is reduced as well.
This hall can be used in its entirety or partitioned for conferences, seminars, lectures, panel discussions, and other events, with a Dante network for audio communication. When the entire hall is used either the CL3 digital mixing console in the control room or the QL1 digital mixing console in the hall area can be used. When the hall is partitioned the QL1 is used for the stage-end division while the CL3 is used for the remaining division.
The I/O rack and QL1 digital mixing consoles in the hall can be positioned as required and connected to the nearest of multiple Ethernet ports provided around the hall.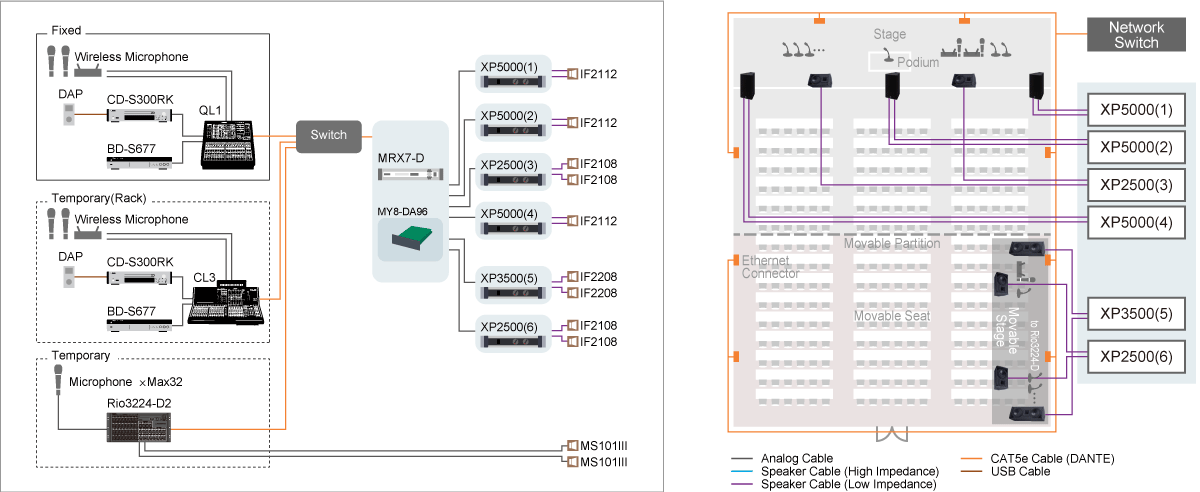 Yamaha Shines At Paris's Exclusive Club de L'Etoile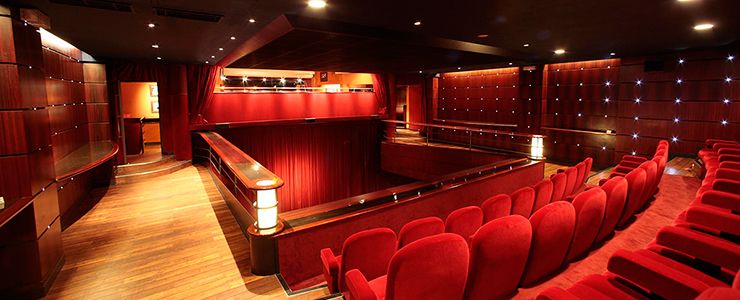 Yamaha Shines At Paris's Exclusive Club de L'Etoile
For nearly a hundred years Club de l'Etoile has held a very special place in the hearts of Parisien movie enthusiasts, its showing of overseas and arthouse films in an exclusive environment making it literally the star of the city's VIP cinemas. In 2015, Club de l'Etoile has embraced the digital audio age, with Yamaha DSP equipment chosen to ensure that the quality of film soundtracks is every bit as exclusive as the club itself.
QEII Conference Centre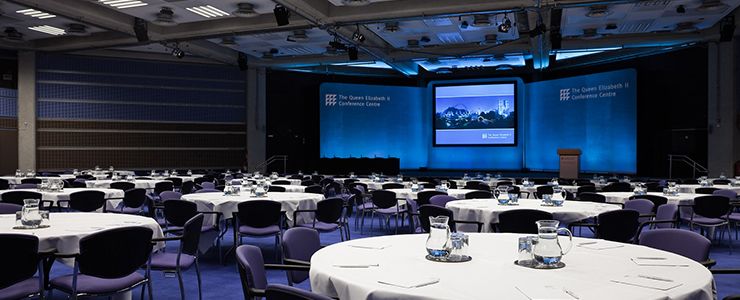 QEII Conference Centre
London's Queen Elizabeth II Conference Centre (QEIICC) is one of the UK's leading corporate venues. Hosting over 400 meetings and events per year, its conference facilities have been significantly enhanced by the installation of a pair of DUGAN-MY16 automixing cards in Yamaha M7CL-48 digital mixing consoles.