Arena, Stadium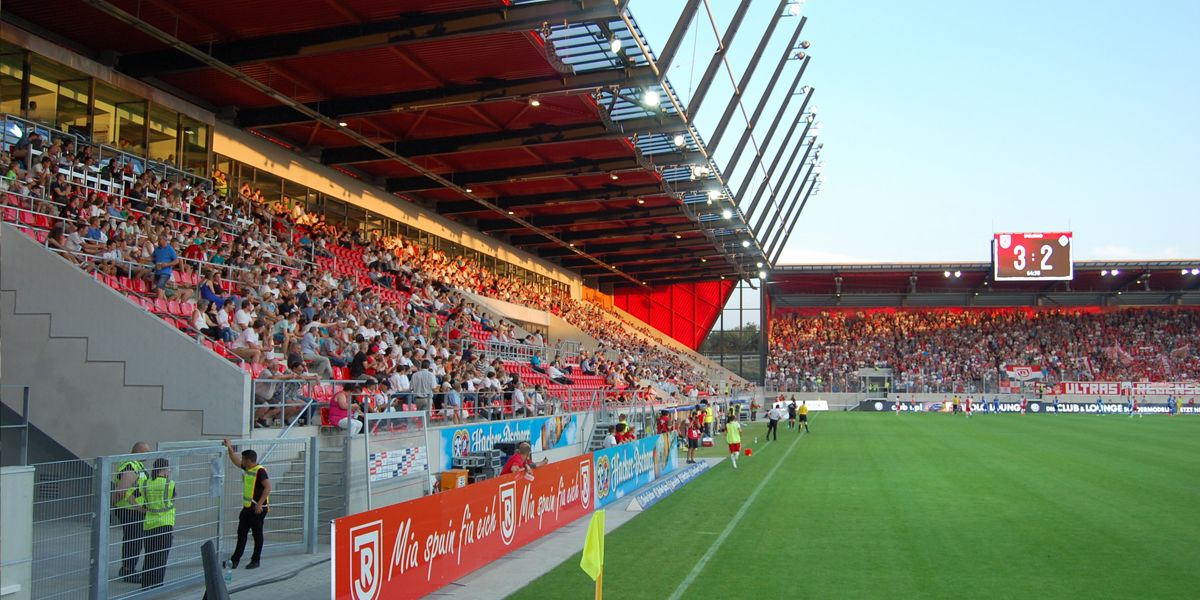 Arena, Stadium
Providing uniform, high-quality sound coverage for large applications.
In this system in which audio must be transmitted over long distances, a digital mixing engine, optical cable, and a Dante network are capable of delivering top-quality sound. That reduces the amount of cabling required while preventing signal degradation during transmission.
Different BGM and announcements can be broadcast to 4 different zones: the main arena, corridor, rest rooms, and waiting rooms. Overall system routing and processing is handled by a single DNE64N unit in the amp room. A Rio1608-D2 and 4 microphones are provided on a movable wagon in the court area, with monitor speakers so announcers and presenters can clearly hear themselves and any program material. The wagon can be located near and plugged into any of several Ethernet ports provided around the court area.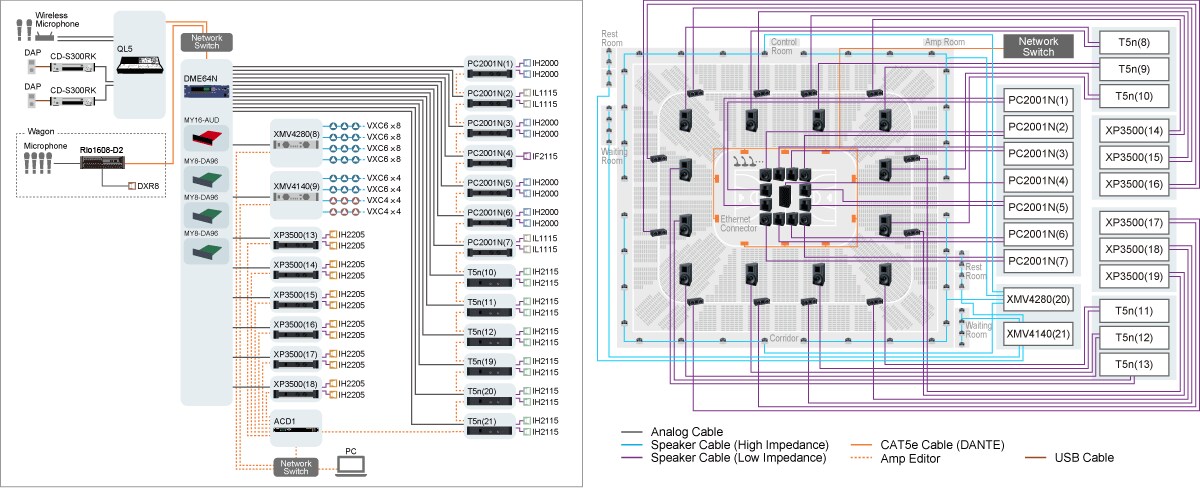 Helsinki Music Centre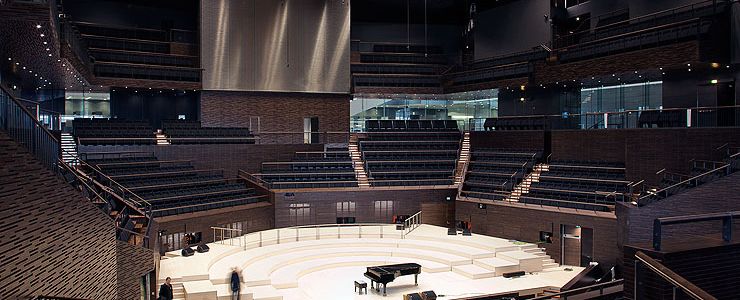 Helsinki Music Centre
The technology, flexibility and reliability of Yamaha audio equipment has made it the benchmark for today's live music industry. However, many venues feature installations of high specification Yamaha technology performing functions which are just as important and advanced, but much less visible. A prime example is the DME series of digital mixing engines, which are a major feature of one of Europe's most technically advanced venues, the Helsinki Music Centre.
UEFA EURO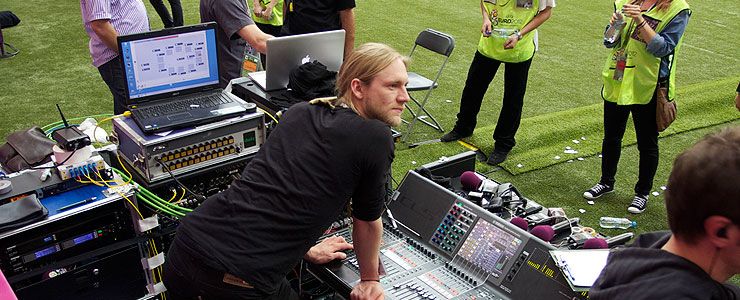 UEFA EURO
Within days of their manufacture, four of Yamaha's new CL series consoles were given a very high profile assignment in the challenging environment of four football stadiums at the 2012 UEFA European Football Championships. Four M7CLs were also specified for the tournament.