How to activate and download the software for eLicenser-based products
How to activate and download the software for eLicenser-based products
1. Download and install Steinberg Download Assistant
To download and activate software bundled with Yamaha products, use Steinberg Download Assistant.
Select and download either the Windows or the Mac version as appropriate for your computer.
Once the download has finished, launch the installer to install Steinberg Download Assistant.
- Windows
Right-click the .exe file and select "Run as administrator."
- Mac
Double-click the .dmg file and select "Steinberg Download Assistant Setup."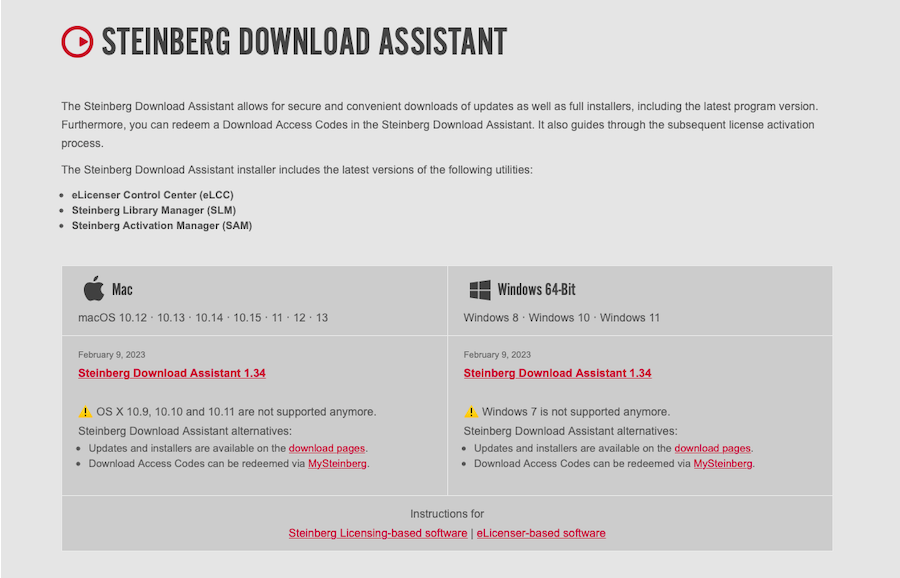 2. Registering as a MySteinberg user
Once the installation has finished and you've launched Steinberg Download Assistant, your computer will connect to the Internet.
Click on the "Sign in" button to open the "MySteinberg" Sign In page.
You must register as a user to activate your product license, receive support-related information and so on.
If you do not have a Steinberg ID, please create a MySteinberg account.
You will see an authentication screen asking for permission to open the Steinberg Download Assistant in your browser. Once you approve this request, you'll be able to use Steinberg Download Assistant.

Launch Steinberg Download Assistant again.
If any updates are available, you will be asked to install them.
3. Register your download access code
Enter your download access code from the button at the top left in Steinberg Download Assistant.
Click here and then input your download access code and the serial number of your Yamaha product.
The download access code is printed on the Download Information sheet in the product box.
The serial number is found on the back of the unit and on the product box.
* The following images show the registration screen for VST Rack Pro.
4. Activate and download the software
Once you've entered the code and the number, the corresponding product license activation code appears.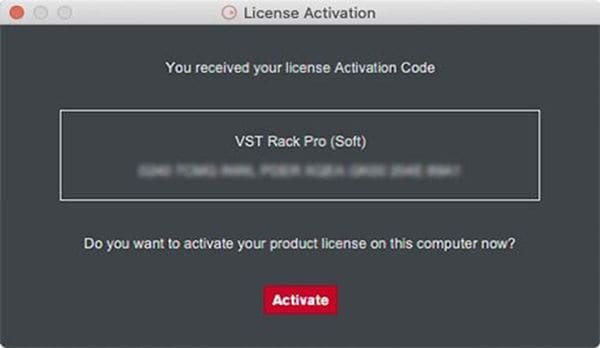 Click the "Activate" button to launch eLicenser Control Center. Your activation code will automatically be pasted into the input box.
By continuing, the license on your computer is activated in a soft-eLicenser.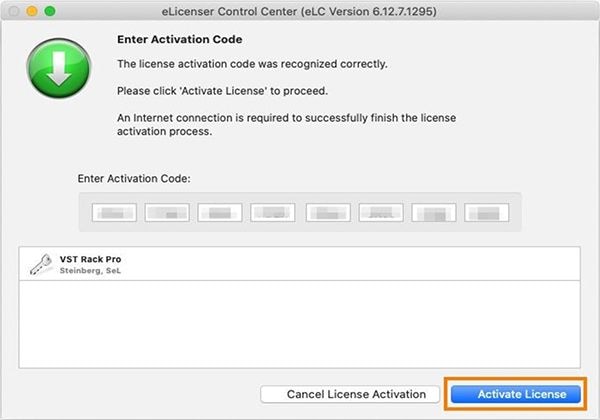 Download the software, open the [My Products] tab to view your activated products. The file download links are shown on the right side.
If you register a VST Rack Pro license, you will have access to the software files as well as preset samples created by highly experienced engineers.
Since these samples contain useful and effective settings, you can use them as-is or as starting points to tweak as you like.
Download the preset samples as necessary in the same way as with the software files.
Note: Although you can use Steinberg Download Assistant to download installers for which activation codes haven't been issued, you cannot use them without an activation code.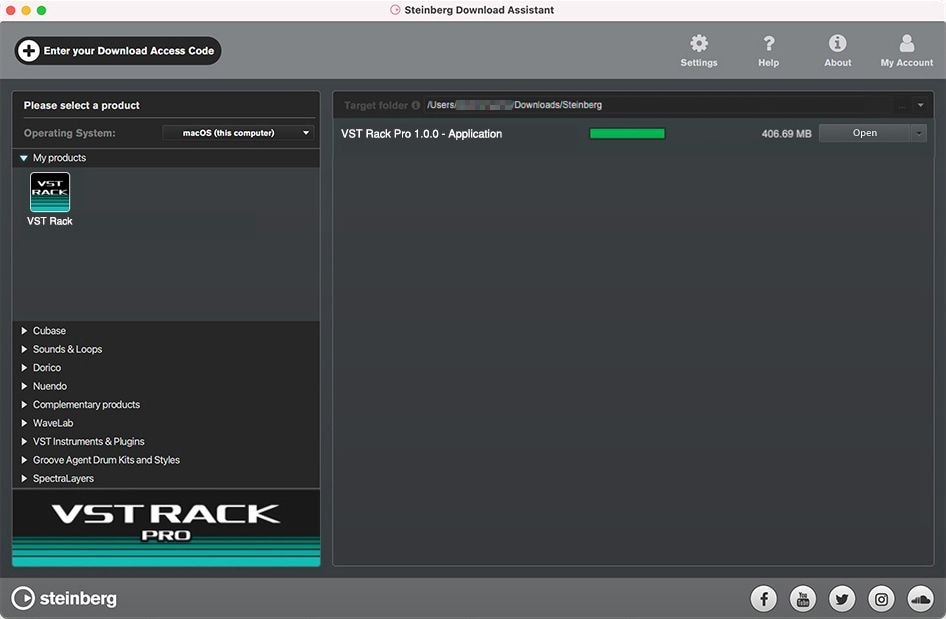 How to activate and download the software for eLicenser-based products