An RMio64-D is used to supply a MADI feed to an OB van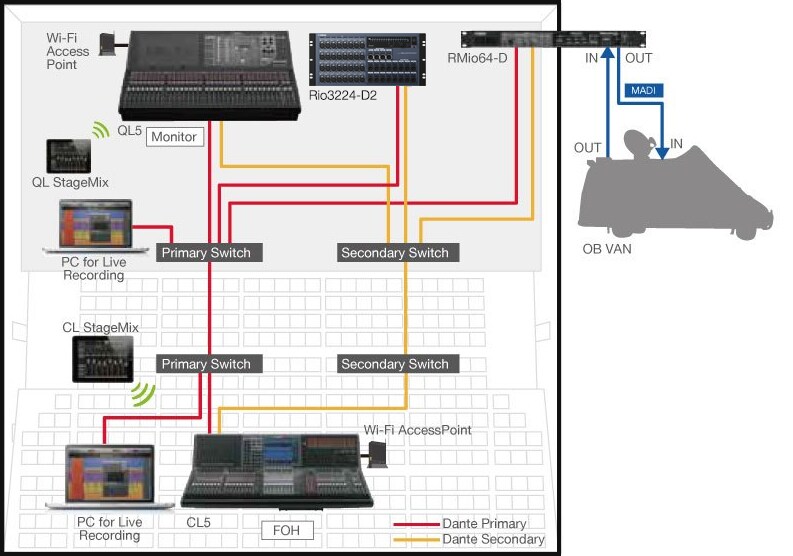 The live sound system includes a CL console at front of house and a QL console stage side. In addition to providing the monitor mix, the stage side QL console's Port to Port feature allows it to function as an I/O device with capabilities comparable to an R series rack unit, thus reducing overall system size and complexity.
The RMio64-D converts the system's Dante signal to MADI for transmission to the OB van outside the venue. Sample rate conversion built into the RMio64-D effectively resolves word clock synchronization issues.
A CL or QL in a surround monitoring system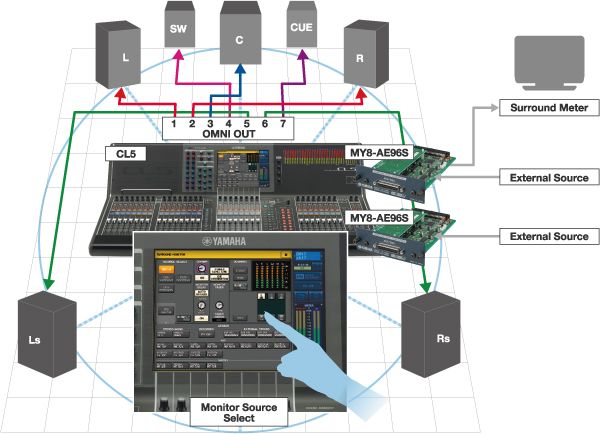 Connections to the surround monitor speakers and dedicated cue speaker are made via the console's OMNI OUT connectors or a Mini-YGDAI expansion slot.
External surround sources are fed to the console via a Mini-YGDAI expansion slot so that sources can be switched and monitored via the console. The surround signals can also be fed to an external surround meter via a Mini-YGDAI slot.