ENSURING OPTIMAL PERFORMANCE FOR MANY YEARS TO COME
ENSURING OPTIMAL PERFORMANCE FOR MANY YEARS TO COME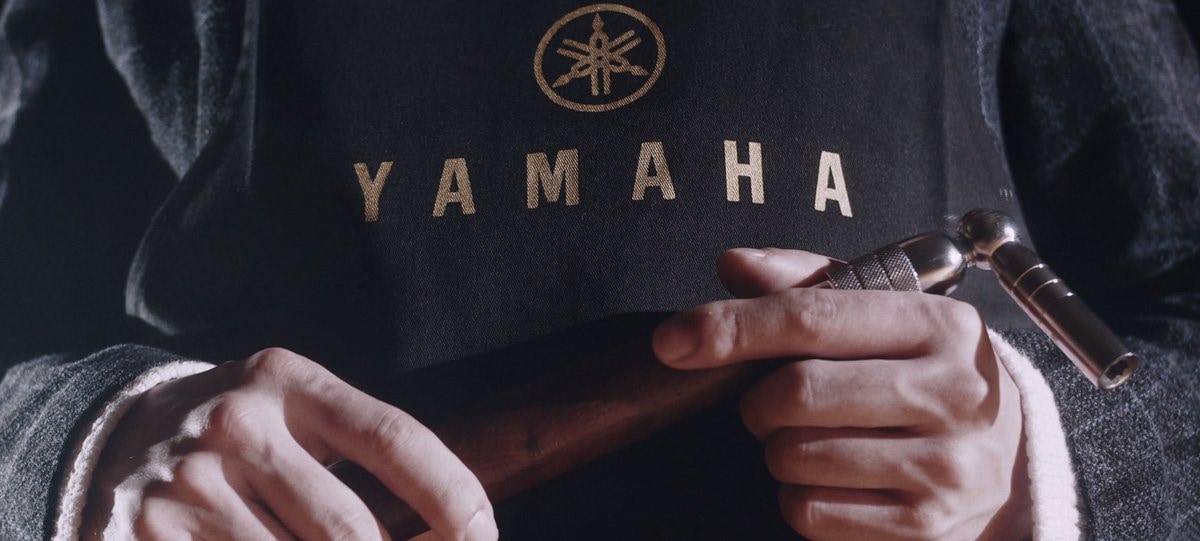 TRAINING THE TUNERS THAT ENSURE PIANOS LAST LONGER
THE YAMAHA PIANO TECHNICAL ACADEMY PRODUCES MANY EXCELLENT PIANO TUNERS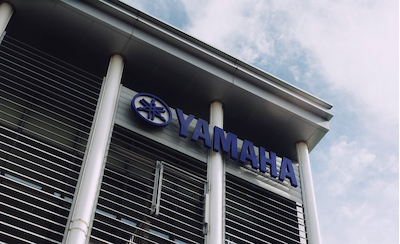 THE YAMAHA PIANO TECHNICAL ACADEMY PRODUCES MANY EXCELLENT PIANO TUNERS
Pianos are often referred to as living precision instruments. They use many natural materials such as wood and wool, which are susceptible to environmental influences including temperature and humidity, and their condition changes over time. Therefore, regular maintenance such as tuning is critical to ensure that a piano can be played for a long time in good condition. Therefore, Yamaha has also focused on training piano tuners so that our customers can enjoy the piano they love for as long as possible. This is the role of the Yamaha Piano Technical Academy. The academy, which is located adjacent to the Kakegawa Plant, which produces Yamaha pianos, was established in 1980 and has produced more than 2,000 piano tuners so far.
AN ADVANCED COURSE FOR HIGHER LEVEL TUNING TECHNIQUES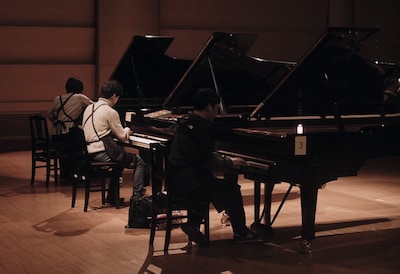 AN ADVANCED COURSE FOR HIGHER LEVEL TUNING TECHNIQUES
The Yamaha Piano Technical Academy offers a "General Course" on tuning techniques starting from beginner level, and an "Advanced Course" where tuners in charge of the maintenance of Yamaha pianos around the world learn even more advanced tuning techniques. The "GP Course" and the "GP Master Course" teach tuning and adjustment techniques for grand pianos, while the "Concert Piano Course" represents the pinnacle of piano tuning and technical training. Taught using the Yamaha CFX concert grand piano, it equips piano tuners to deploy their skills on the world's great concert stages, interacting directly with professional pianists. In this way, Yamaha promotes the development of music culture through the training of concert technicians who support artists.
NURTURING PEOPLE AND VALUING THE PIANO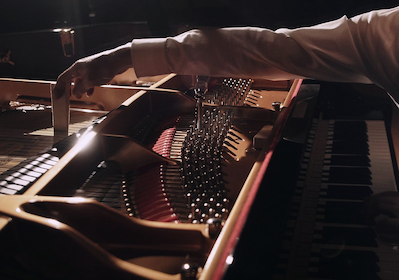 NURTURING PEOPLE AND VALUING THE PIANO
Incorporating new techniques that go beyond traditional methods, Yamaha's tuning technology and tuner education are highly regarded by the piano and music industries. But technical expertise is only part of the story. Equally important at the Yamaha Piano Technical Academy is nurturing an understanding of music and sensitivity to the performer, to respond best to the pianists' varying needs
A carefully maintained piano is an instrument that can be passed from one generation to the next. So Yamaha strives to create an environment in which instruments can be loved and cherished for as long as possible.
KAKEGAWA FACTORY - HOW YAMAHA GRAND PIANOS ARE MADE
SIZE COMPARISON
Click below to compare piano sizes to find the best fit for your room.
YAMAHA PIANOS IN AUGMENTED REALITY
Using your smartphone's camera, you can place your desired Yamaha piano along with sofas, tables and other furnishings in your room, superimpose it on the screen and simulate its position in 3D.

ENSURING OPTIMAL PERFORMANCE FOR MANY YEARS TO COME