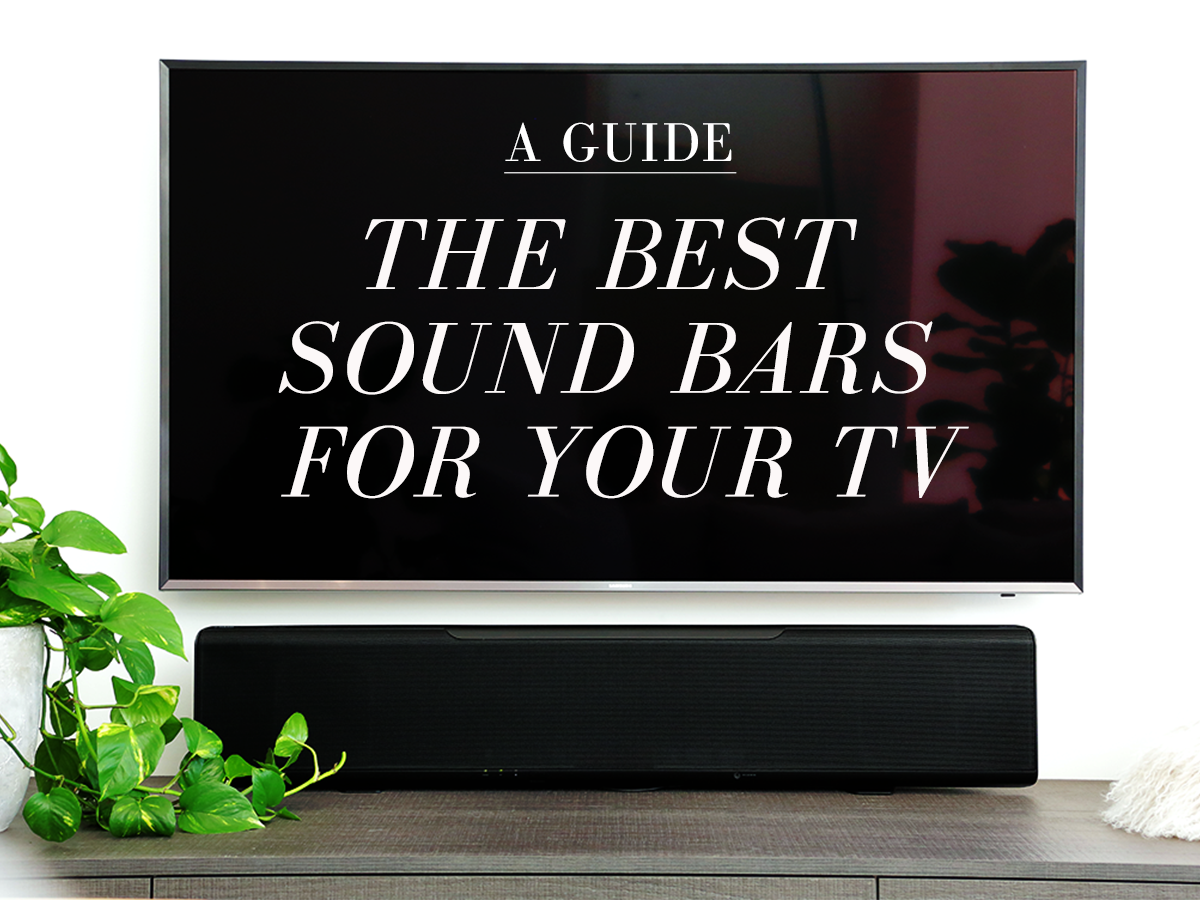 Sound has been described as 'the most underrated emotional driver in movie-making'
If you're looking to upgrade your home entertainment experience, look no further than a Yamaha Sound Bar. There are plenty of options out there to get a truly immersive experience, but adding a Sound Bar to your television is the easiest way to achieve this. It's no secret that TVs are getting bigger, with flatter screens and breathtaking images – especially with the new 4K Ultra HD video resolution. But bigger doesn't always mean better. In fact, as TVs have become thinner and images extend to the very edge of the screen, speakers are smaller because they don't fit and even face backwards in some cases so the sound gets delivered straight into the wall behind the TV. If you're investing in a TV, it makes sense to be able to experience home entertainment to the fullest extent. Not only does a TV Sound Bar blend in seamlessly with most interiors and spaces, it also places you in the centre of the action with amazing cinema surround sound.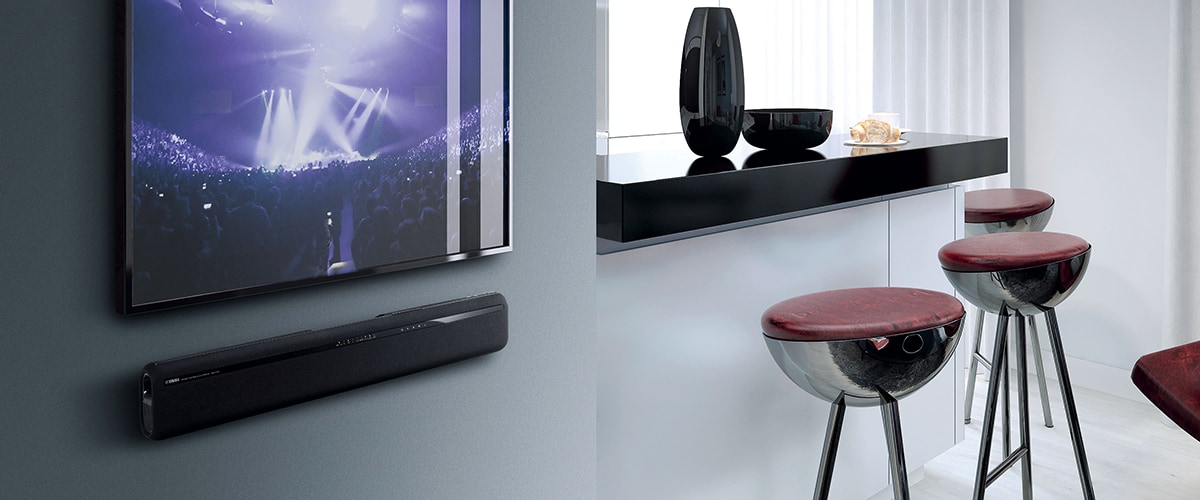 Simplify, simplify, simplify
If you're just starting out with your sound set up, keeping it simple is key! With that in mind, the YAS-106 is the best Sound Bar for this purpose. Featuring 5.1 channel surround sound, dual built-in subwoofers, as well as Bluetooth all packaged in one slim, sleek device, this TV Sound Bar is ideal for first-time users and 32"-50" TVs in smaller spaces. You can place it in front of the TV or position it vertically under a wall-mounted TV.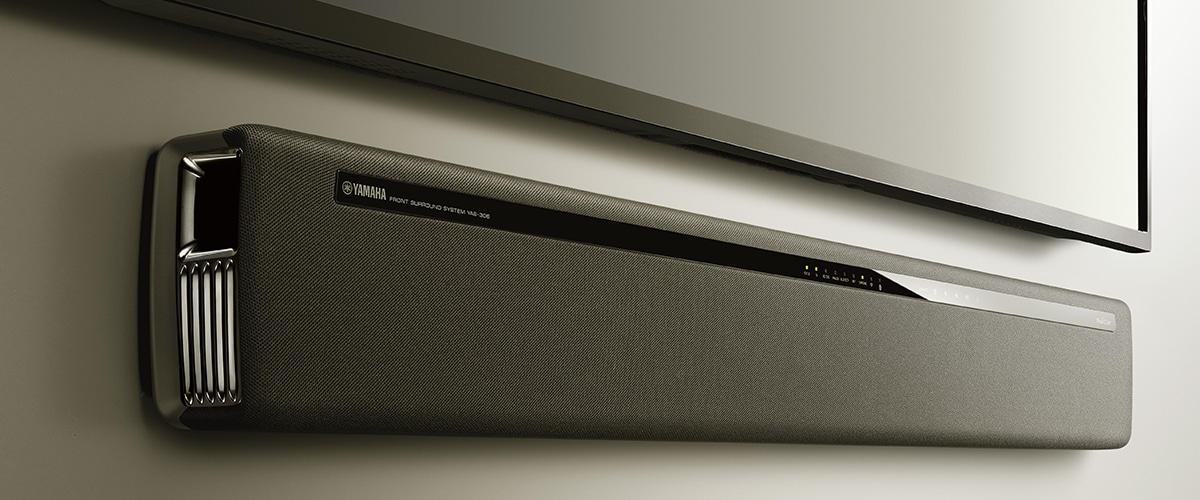 Getting started with music streaming and multi-room
Don't let the YAS-306 fool you - it's filled to the brim with the latest Sound Bar technology. The best Sound Bar for medium-sized televisions (32" to 55"), it's the first Yamaha Sound Bar for TV to offer MusicCast multi-room functionality along with 7.1 channel surround sound. Listen to TV sound throughout the home when you connect it to other MusicCast devices. This Yamaha Sound Bar also comes with Bluetooth, AirPlay, Pandora and Spotify Connect.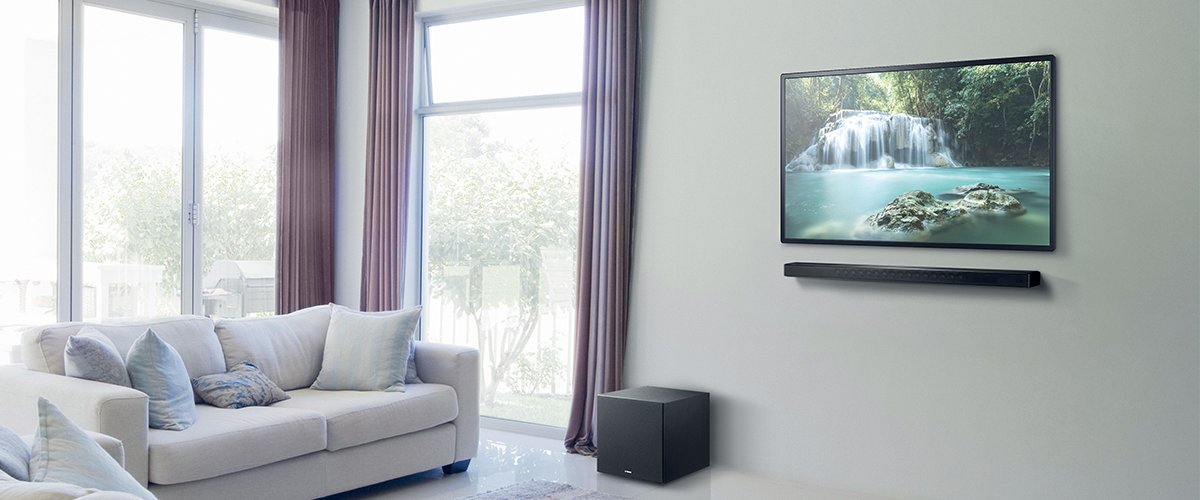 Bringing the cinema experience home
Movie buffs, this one's for you. The 5-Star (see the What Hi-Fi review here) YSP-2700 takes you to the centre of the action with cinematic surround sound and a wireless Subwoofer included. Using exclusive Yamaha YSP technology sound is reflected off walls before returning to the listening position to engulf the audience in exhilarating sound. TVs best suited to it would range from 42" to 65" in size. The YSP-2700 feature include Bluetooth, AirPlay, Pandora and Spotify Connect, as well as Yamaha's award-winning multi-room technology – MusicCast.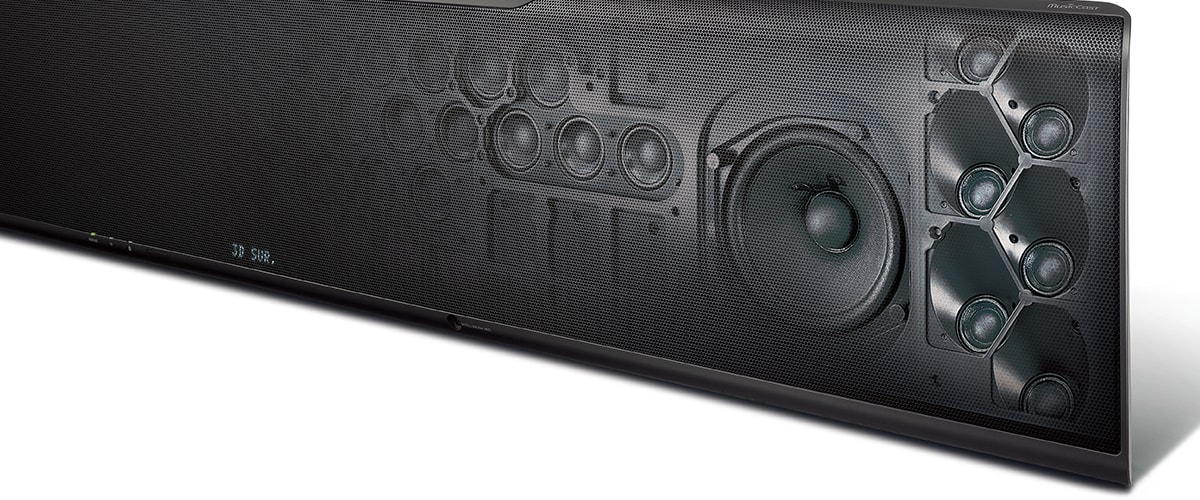 The Ultimate Sound Bar
There's little that beats a world's first. Featuring an unrivalled arsenal of 46 speakers behind its mesh grille, the YSP-5600BMK2 is the ultimate selection in our Sound Bar range. As the first Sound Bar to support both Dolby Atmos and DTS:X, the YSP-5600BMK2 is the future of surround sound in a single bar. Now you can enjoy remarkable sound from all around and above you without the need for speakers in your ceiling. Best of all? The setup is really, really simple. Ideal for larger, wall-mounted TVs (sizes 50" to 72"), it also includes a wide variety of streaming features such as Bluetooth, AirPlay, Pandora, Spotify Connect and MusicCast multi-room technology.