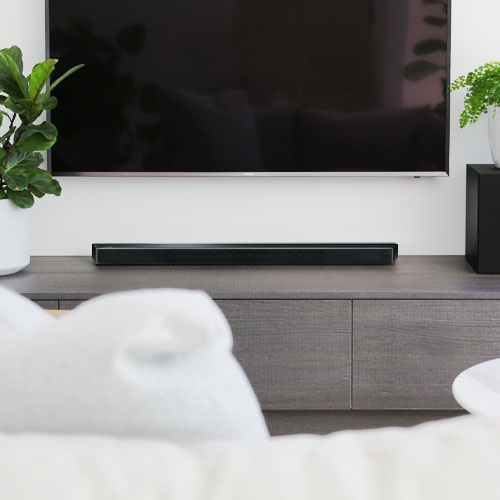 What you've been missing out on…
Why settle for less when it comes to sound?
There's nothing better than enjoying a movie night in, but having a big-screen TV really only gives you half the experience. Unfortunately, it's what most of us have become accustomed to.
Relying on lacklustre TV sound alone can make it difficult to hear dialogue - making sections of the plot unintelligible or jumbled. You might also find yourself turning up the volume way up, which in turn, often makes it too loud everywhere else in the house.
Regardless of TV size or the shape of your room, Yamaha sound bars work with your current space to give you stunning, balanced sound – enhancing the enjoyment of your home entertainment experience.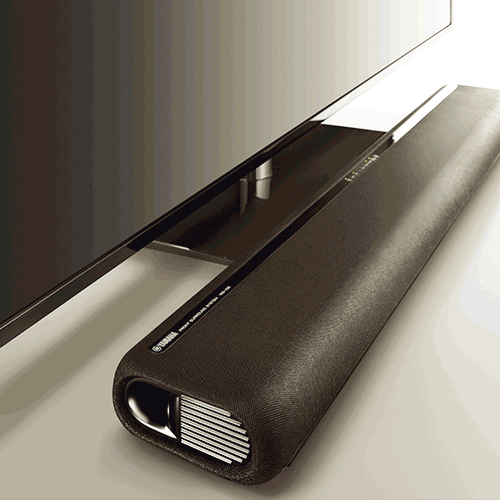 Smart. Sleek. Seamless.
Style that blends in, sound that stands out.
Turn your living room into the greatest escape when you experience sound beyond the limitations of your TV speakers. Yamaha Sound Bars continue to set new standards in performance, functionality, and usability by featuring patented technology designed to delight, excite and engage your senses without complicating your existing setup.
More advanced Sound Bar models feature YSP technology – an immersive surround sound experience created by bouncing "beams" of sound around the room back onto the listener.
The result? Incomparable entertainment experiences that can only be achieved by the world's largest music and audio manufacturer.
For any entertainment space, we've got a unique sound bar to match. View our entire range here.