"There's something special to be said about an instrument which can truly elevate your level of playing every single time without fail."
Biography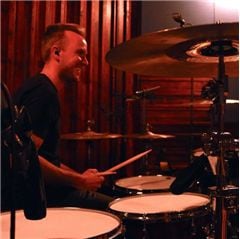 A graduate of the Queensland Conservatorium of Music, Reece Baines is a national and international touring session drummer whose aim of becoming an international name in music performance has been a staple goal since the age of three.
In 2002, Reece took his abilities behind the kit to both the national and somewhat international stage by earning one of three spots at the Australian Ultimate Drummer's Weekend's Best Up & Coming Drummer Competition at the Darebin Arts & Entertainment Centre in Melbourne. After achieving second place in his first year, Reece returned several more times to receive collective first, second and third positions across the junior and intermediate categories. Reece's time spent competing and mingling amongst the drumming community in Melbourne began seeding a reputation within the Australian music scene, with American touring drummer, professor and clinician Sonny Emory offering him an invitation to his coveted State of the Art intensive drumming clinic in Atlanta, Georgia in 2007.
Since then, Reece has been focusing on his originals project, Mass Sky Raid, as well as his session profile - including recording and/or touring with 2014 Toyota Star Maker winner Jared Porter as well as triple j darlings Ayla and Austen. Group accolades from recent years include working with renowned Australian producers Matt Bartlem (The Getaway Plan, Dead Letter Circus) and Forrester Savell (Karnivool, The Butterfly Effect) on Mass Sky Raid's debut EP Courage Under Fire - managing a 4.5/5 rating from Australia's heavy duty rock bible Blunt Magazine upon release - as well as their followup debut album, due 2017, at the Gold Coast's Loose Stones Studios; playing the 2015 Country Summer country music festival in Santa Rosa, California with Jared Porter; receiving ongoing triple j Unearthed rotation for disbanded University project Creature Kind's single "I Heard"; and most recently, having the privilege of tracking drums for the third album, 'More Than Meets The Eye', from five-time Golden Guitar-nominated Australian country music artist, Aleyce Simmonds.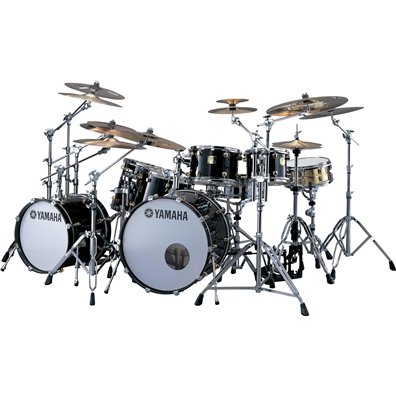 In the years since its introduction, the Yamaha Maple Custom Series has become a standard by wich other drums are evaluated, Crafted of all-maple shells, the Maple Custom offers a sound that harkens to the rich and robust tones of collectible vintage drums, but with contemporary attack, projection, and consistent timbre from to drum to drum. The Maple Custom is now acknowledged as a classic of modern times.

Other Colours Available