Biography

Paul Grabowsky is one of Australia's most distinguished performing artists - an acclaimed pianist, composer, arranger and conductor.
He has written the scores for over twenty film scores in Australia, the UK and US including Innocence (Paul Cox, director), Shiner (John Irvin, director) and Last Orders and most recently, Eye Of Storm (both Fred Schepisi, director). Works for the theatre include Love In The Age Of Therapy, commissioned by Opera Australia and PresidentsLand, commissioned for the 2009 Queensland Music Festival.
He is the founder of the Australian Art Orchestra with which he tours internationally, collaborating particularly with traditional and contemporary indigenous performers.
He has won four ARIA awards, two Helpmann awards and was the Sydney Myer Performing Artist of the Year in 2000, and received the Melbourne Prize For Music in 2007.
He was Artistic Director of the Queensland Music Festival from 2005-2007 and of the 2010 and 2012 Adelaide Festival. He is currently appointed as the Vice Chancellor's Professorial Fellow in the School Of Music at Monash University and is the recipient of a 2014 Order Of Australia.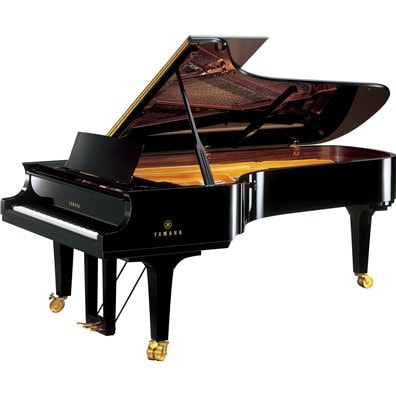 The CF Series pianos are characterised by a wide palette of tonal colors and the ability to create the most subtle expressive nuances. The CF Series pianos can "sing" phrases with a depth of expressiveness rarely heard. The nine foot CFX has a powerful bass and all registers can project over the sound of a symphony orchestra, even in very large halls.