Biography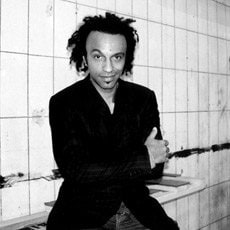 As a young boy Manu briefly studied ballet and played piano at age seven. He took up drums when he was 13 and then, from age 15 he spent four years at music school studying classical and tuned percussion. He did so well he was awarded a place at classical conservatory, but decided to make his living playing the drum set instead. He began by playing jazz and fusion gigs, but always approaching the drums with his percussionist's sensibility. Indeed, over the years, Manu got to play a lot of Cuban and African percussion as well as drums. Eventually, it was as a successful session drummer in Paris that he was brought to the attention of Peter Gabriel by Gabriel's bass player Tony Levin. From this moment his life would change dramatically.
Manu is a sensitive, stylish and cultured man, far removed from the public's crude image of the brutish drummer. He introduces inventive percussive elements to major rock recordings, adding splash cymbal stabs, trills on cymbal bells and punctuating ruffs on his toms. The effect is to create dynamic and shifting textures while never losing the momentum. And he can groove hard, as on Gabriel's monster hit 'Sledgehammer'. Rather appropriately he plays thumbs-up as in French timpani grip, which is also the African way of drumming. He often plays rim-shots on his toms – a reminder of his years playing the timbales – and this creates another aspect of his distinctive sound.
All these stylistic trademarks combined to cast new light on the work of great song writers like Sting, Joni Mitchell, Robbie Robertson and Joan Armatrading. Many of the albums he played on have come to be recognised as classics, amongst the best work of these top artists. Albums such as Sting's 'The Soul Cages' and Joan Armatrading's 'Hearts and Flowers'. For a while Manu seemed to be everywhere. Then inevitably he took some much needed time out before returning in 2000 to tour once more with Sting, promoting the album 'Brand New Day'. Today Manu's list of credits covers a huge diversity of artists, including Michael Macdonald, Simple Minds, Dire Straits, The Bee Gees, Tears For Fears, Tori Amos, Tracy Chapman, the Gypsy Kings, Youssou N' Dour, Al Dimeola, Jan Garbarek and Joe Satriani.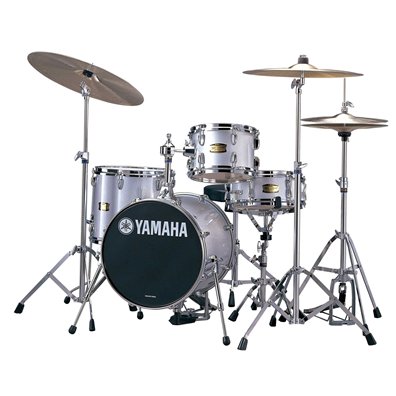 A request by Manu Katché results in a great compact kit for kids

Other Colours Available