Biography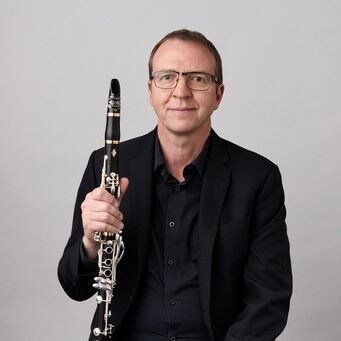 In 1985 at the age of seventeen, Darren interrupted his diploma studies at the Flinders Street School of Music to become the youngest member of the South Australian Police Band, serving for three years as Principal clarinettist. During this time, he completed a Diploma of Advanced Performance with Distinction studying primarily with Greg Blackman.
Darren moved to Canberra in 1989 to undertake further studies at the Canberra School of Music with Allan Vivian. He returned to Adelaide in 1990 upon his successful appointment as Second Clarinet and Principal Eb Clarinet with the Adelaide Symphony Orchestra, a position he still holds. Whilst performing with the ASO, Darren also obtained a Bachelor of Music degree in Orchestral Studies (Performance). He has performed as a soloist with the Adelaide Symphony Orchestra and the former Adelaide Chamber Orchestra, of which he was also Principal Clarinettist.
Darren has performed in various chamber music ensembles made up of fellow ASO musicians, including performances as a core member of the Adelaide Wind Quintet. As well as being an active solo and chamber musician, Darren has taught at the former Flinders Street School of Music and the Elder Conservatorium of Music; he has been involved with taking tutorials for the Adelaide Youth Orchestra and he has been an AMEB woodwind examiner. In his spare time, Darren enjoys pursuing his model-engineering interests in his workshop.
Other Brass & Woodwind Artists