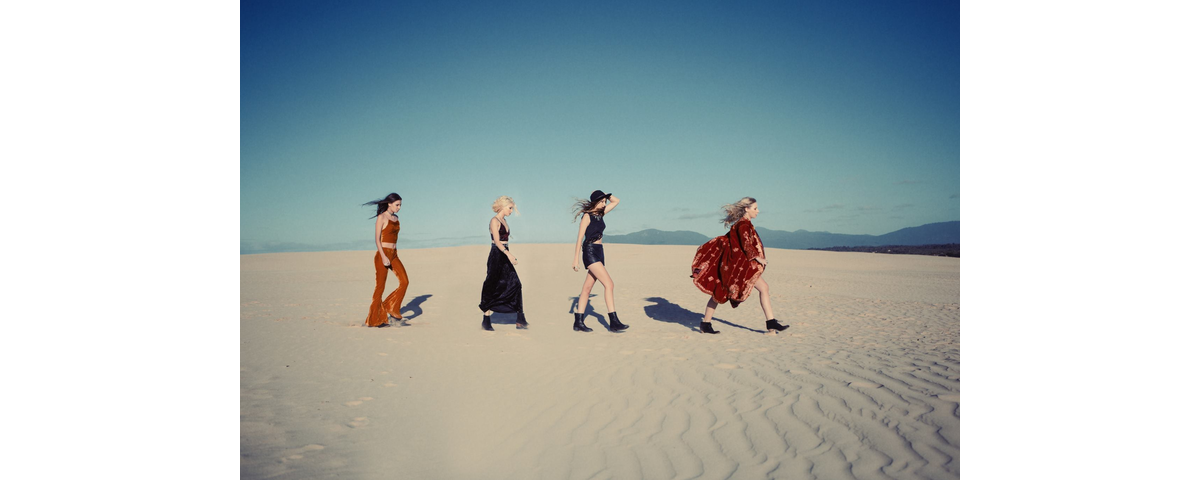 ---
I love the sound of vintage drum kits, and Yamaha has recreated this sound with the Club Custom kit, in a new, sturdy and reliable way. The drums sound and look great!
---
Biography

It started in a shed on a family hobby farm in a tiny rural township just north of Melbourne. The shed, which housed little other than old furniture and a broken billiard table, was the obvious place in which to contain the inexpert bashings of four sisters. These four sisters would go on to become Australia earthen psych-rock opal, Stonefield.
Stonefield have had a big year! From their Unearthed winning song Foreign Lover' receiving massive Triple J support, to their infectious rock stomper 'Through The Clover' going on to sell huge numbers of their first EP, Stonefield was invited to showcase at the inaugural One Movement music and arts conference in Perth. Here they were approached by Martin Elbourne, a renowned UK band booker. Elbourne was so taken with their set that he signed Stonefield on to play the 2011 Glastonbury Festival in the UK on the spot.
The rest of the band's 2010/11 has been was spent playing their first (sold out) headline shows around Australia as well as supports with the Kaiser Chiefs, Cold Chisel, Jebediah and being introduced to major Australian festival crowds. They also had time to fit in a show at the Roxy in LA and have just finished the east coast dates of the Big Day Out.
A double A-side single Blackwater Rising/ Yes Master was recorded with producer Scott Horscroft (Silverchair, The Presets) was the band's first output on their new label. Wunderkind. Their introduction to UK audiences has also been made via their debut Through The Clover EP being released on boutique label Flock Records.
Stonefield are recording the tracks of a new 6 track mini album with Lindsay Gravina at Birdland Studios with the first single Bad Reality due out late February.
At home, they still write and practice in the shed, their explosive jams reverberating out across the paddocks. The only difference now is that we all get to share in rock'n'roll's newest family story.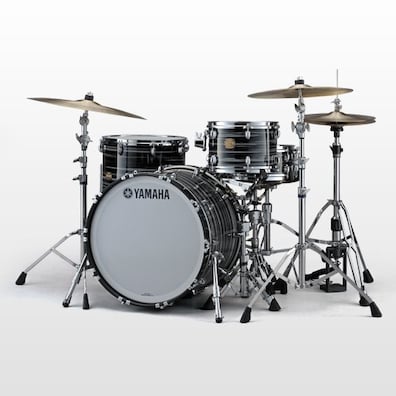 Our flagship PHX series drums radically changed drum design using a special blend of newfound Asian woods to deliver an amazing tone that has gained great acclaim from drummers around the globe. The major component in the mix and the wood that gives these ultra highend drums their characteristic warmth, is a wood called Kapur.The sound of Kapur is now available in a brand new series of drums— the new Club Custom.Made from 100% Kapur the Club Custom drums provide musicians with a new tonality for creating great music. Warm and dry they play well with a wide variety of musical styles. Sound balance is great making them perfect for use in the recording studio, and they have a soft, mild character that lays down exceptionally well behind vocals. Besides sounding great, Club Custom drums look great too with three special "Swirl" finishes and two "Matte Wood" finishes to choose from. Club Custom drums offer a fresh, unique sound that opens up a whole new range of tonal possibilities for the drummer.

Other Colours Available